News
Administration
FYI: Visitor management expertise for schools
Visitor sign-in systems rose to a whole new standard during the pandemic.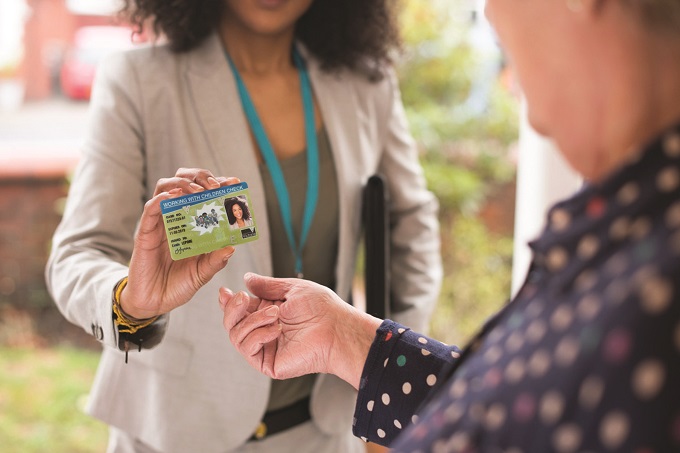 There is more pressure than ever, thanks to contact tracing efforts, to keep tabs on visitors and have a high level of accountability across your school.
Check out the full article in our latest print issue. 
Digital visitor management systems provide schools with an automated system to implement vetting procedures that keep students safe without overwhelming staff with new duties, and while maintaining a welcoming ambiance.
Almost the entire process, from scheduling and room booking to reminding school leaders and staff about a new arrival, to carrying out ID checks, printing name tags, directing visitors around the school, distributing and recording health and safety messages, can all be programmed and streamlined with a digital system. Every moment a visitor spends at your school can be recorded and tracked in real-time, without impeding on their experience or the experience of students/staff.
Interview with an industry expert: Passtab director Steve Camm shares his viewpoint on school visitor management tech and trends…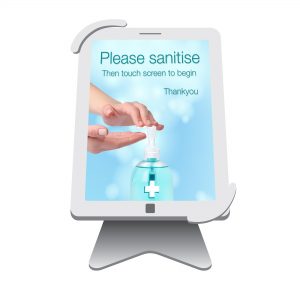 "Visitor management has automated many time-consuming tasks for administrators and improved safety and security at the school," explains Steve. "I have seen a trend towards further security in the form of co-operation from governments to allow programmatic access to databases that store information relevant to a person being safe to visit a school. This can improve visitor screening during the sign in process and provide an added layer of protection for schools. 
"There is also a trend towards product integrations within schools, which improves the transfer and consolidation of data between systems. While the role of school visitor management is continuing to expand, we make sure it remains very intuitive and minimal training is required."
Q: Do you recommend management tools that allow schools to schedule group arrivals ahead of time?
"There are a number of methods available to sign a group of people into a school quickly. The most popular is where the school issues invitations to each person in the group who can then pre-register and complete the school's induction training process. Once pre-registration is completed, they are automatically issued with a QR code that allows them to simply scan in as they arrive.
"If it is a group of contractors carrying out work at the school, they can also complete the compliance requirements and upload all required documents before arriving."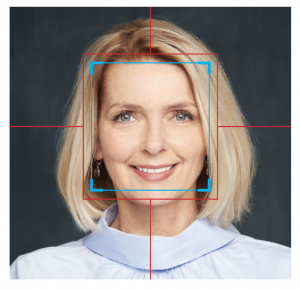 Q: What are some of the customisable options for messages, welcome screens, and creating identification labels that schools might not know exist?
"In terms of customisable options, messages, welcome screens, and labels are just the beginning. While workflow is of the most importance, a professional, welcoming image is also important.  Many schools like to use a screen saver option to display images of the school as a welcome, which allows for up to 10 images to be presented on the iPad. By simply touching the screen, the sign in process is activated."
Q: What are some pros and cons for iPad station or mobile device options?
"While mobile sign in methods can be more convenient for some visitors, it generally does not benefit the school as an identification label can't be printed. This is because personal phones are unable to casually connect to a school printer. An iPad station sign in will result in the printing of an identification label."
"These identification labels are a vital part of the sign in process as it is a visual confirmation that the visitor has met all of the school's terms of entry. This means they have completed COVID-19 screening questions; up-to-date induction training; a valid Working with Children Check; and, in the case of a contractor, valid compliance documentation allowing them to complete work at the school. Identification labels can also be customised to include important information like 'COVID-19 screened'.
Interview with an industry expert: Vice president and country manager at Pitney Bowes Japan, Australia and New Zealand, Stephen Darracott talks functionality and device options.

Q: How do notifications work?
"When a visitor or contractor arrives at the school, they can select the person responsible for their visit and this will trigger a notification for any member of staff or an administrator. Once the visitor has registered, the selected staff member receives a notification via email or SMS that someone has arrived for them. The visitor management system should automatically print a badge, with photo ID, which the person then needs to be asked to wear while they are at the school. This makes it easy to identify them as an authorised visitor."
Q: Has COVID sparked any changes in school needs that you have noticed?
"COVID-19 has certainly heightened the need for a simple yet secure way of managing visitors and contractors. Especially at the peak of the pandemic in Australia, there was an increased demand to be able to assist with contact tracing where needed.
"Schools want to capture a visitor's details and save them to a cloud-based repository so the school can easily contact people if needed. A visitor management system is also a great screening tool: visitors and/or contractors are asked to answer health-related questions and sign a health declaration. In addition, integrated Bluetooth infrared temperature scanning features let you quickly check a visitor's temperature before they enter your premises. The system notifies your organisation if an elevated temperature is detected and prevents the person further entry and contact with others at your premises. This means you can protect your students and staff even further.
"Even as we start seeing the COVID-19 vaccination rollout and we move past the peak of the pandemic, simply and securely managing visitors and contractors at schools will continue to be high on the agenda, as a way to keep staff, students and the broader community safe.
Q: What do schools need to know about customising sign-ins and staff training requirements?
"It's helpful for visitors and staff if you can fully customise your system, especially the welcome screen, with graphics and messaging. You can create a custom sign-in by including specific questions relating to health and safety requirements. You can also create branded labels for added security.
"If your system is easy to set-up and use, your staff don't need specific training. With a user-friendly touchscreen monitor, image scanner and integrated temperature scanner, the goal is to capture all the visitor information your school needs. Devices can automatically print visitor badges and capture emergency contact details. You can generate real-time reports to always see who's on your premises, enhancing your school's existing security processes.
"Address book features can also provide a predictive-like key stroke experience that lets visitors check in without staff involvement."