News
Digital first for NSW curriculum; Special event for hard-hit students
Updates from the NSW Department of Education...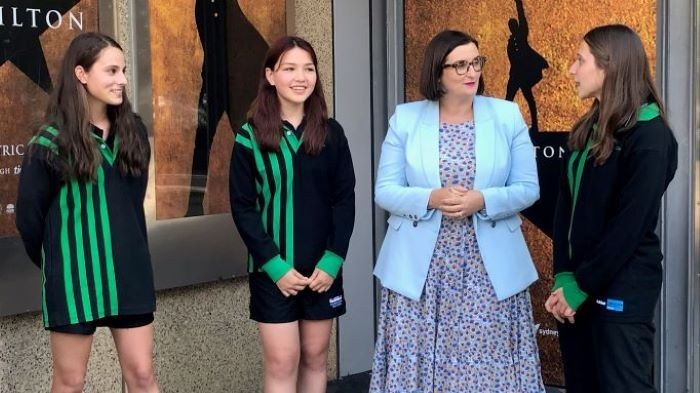 New curriculum released in a digital first
New English and Maths syllabuses for our youngest students were released this week – a major milestone in the NSW Government's Curriculum Reform agenda.
Premier Dominic Perrottet said students in kindergarten, year 1 and year 2 would be the first to benefit from the changes, following the first comprehensive review in more than 30-years.
"One of the most important things a government can do is provide a quality education and reform was needed to bring our curriculum into the 21st century," Mr Perrottet said.
The new approach will ensure our youngest learners are provided with a solid foundation to grow from, with a focus on literacy and numeracy skills.
Minister for Education and Early Childhood Learning Sarah Mitchell said for the first time the curriculum is completely online and comes with explicit teaching examples.
"We heard clearly from teachers that navigating syllabuses was unnecessarily arduous," Ms Mitchell said.
"The new online curriculum removes any ambiguity for teachers, and comes with explicit teaching advice on an online platform. This will be particularly helpful for early-career teachers."
Changes in the new K to 2 English and Mathematics syllabuses include:
· Simple, concise language which identifies key knowledge and skills.
· Easily accessed and navigated on a new Digital Curriculum platform.
· Clear expectations on student reading progression.
· Renewed focus on handwriting.
· New supports for students with significant intellectual disability.
· Emphasis on 'reasoning' in mathematics.
· Advanced counting strategies.
The reformed curriculum will be delivered to schools on a new Digital Curriculum platform, a $13.6 million NSW Government investment.
The new syllabuses are available at curriculum.nsw.edu.au. Implementation begins next year, with all NSW schools teaching the syllabuses from 2023. The NSW Government continues its work to deliver the new K – 12 NSW Curriculum by 2024.
Special Hamilton experience for hard-hit students
NSW students who have suffered hardship will receive a unique Hamilton experience with tickets and an exclusive cast Q&A.
Students from across NSW who have been the hardest hit by COVID-19 and natural disasters will have the opportunity of a lifetime, thanks to an initiative launched today by the NSW Government in partnership with the Michael Cassel Group.
Minister for Education Sarah Mitchell said 170 students who have been severely impacted by natural disasters or COVID-19 over the last 18 months will receive a unique Hamilton experience, with tickets to the hit musical followed by an exclusive Q&A with the cast.
Tickets will go to performing arts students from regional and remote NSW, as well as from the hardest-hit LGAs in Sydney where students spent more than 100 days under the toughest lockdown conditions.
In addition to viewing the production, students will meet the cast and take part in several NIDA workshops.
Ms Mitchell said that students and their families had been through a really challenging 18 months, and for those who have experienced additional hardship, this was a chance for them to return to the theatre and be inspired.
"The story of Hamilton is not only the story of building a nation, it's a story of overcoming hardship – something our students have become very familiar with over the last 18 months," Ms Mitchell said.
This is an opportunity for students from across the state to gain special access to 'the room where it happens' – the spectacular Australian production of Hamilton at the Sydney Lyric Theatre.
Deputy Premier and Minister responsible for Disaster Recovery Paul Toole said it had been one of the toughest periods for students across NSW.
"From bushfires to floods and COVID-19, our students have faced near two years of unprecedented challenges and the opportunity to let their hair down and meet the cast of Hamilton will be something they'll never forget," Mr Toole said.
The show's producer, Michael Cassel, said it was impossible not to be inspired by the show, and this initiative will no doubt help motivate the next generation of storytellers and art makers in NSW.
I couldn't be happier that we are able to provide this opportunity for NSW Public School students to experience Hamilton in Sydney.
The Department of Education's Arts Unit will select the students, with schools initially asked to nominate up to four students to take part in the Hamilton experience. Teachers are also invited to apply to accompany the students.
The Hamilton experience is the latest initiative from the NSW Government aimed at helping rebuild the arts in school communities.
NSW public schools impacted by natural disasters and the COVID pandemic can now apply for the 2022 Minister's Arts Recovery Grants.
Grants of up to $10,000 are available to support arts-based projects for students and schools, with more information available on the Arts Unit's website.