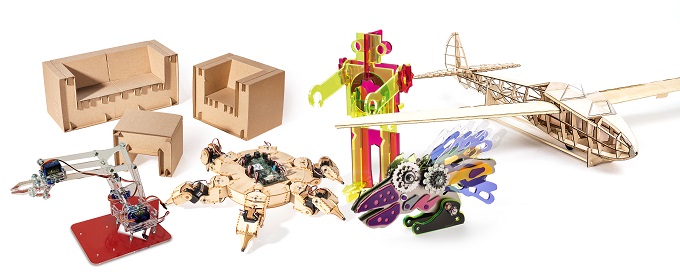 As part of the $692 million "Building Better Schools" program by the South Australian state government, Salisbury High School were able to upgrade their infrastructure.
The school added a new building and redeveloped an area into a Makerspace.
David Eldridge is the Digital Technology and Engineering Technology Teacher at Salisbury High School, and he told us: "Once we got our wonderful Makerspace, we decided we needed a laser cutter.
He said: "I had previously used a Trotec laser machine and was impressed, so I organised a meeting with Ben Branford at the Trotec showroom. We discussed and considered all of the laser cutting units from Trotec but chose their Speedy 360 Flexx unit alongside the Ruby Laser Software, as it seemed to best suit our requirements.
"The unit was installed just over a month ago and so we at the beginning of our exciting journey. Eventually the cutter will be used by students from Year 7 to 12 but for now it's our Year 9 and 10 students who are working with it.
"We plan to use the laser cutter for designing circuit boards, key tags and jewellery, but basically anything the kids can come up with! Right now, my engineering students, as part of their robotics class, will be using the laser cutter to make the main frame.
"We love the flexibility of the unit and its quick turnaround time. We are also really impressed by the flexibility of the Ruby Laser Software we like that the students can use their own handheld devices. They can get their design ready on their own desktop, but they have to be directly in front of the laser machine to press start."
For Salisbury High School design, technology and engineering students, the Speedy 360 Flexx and Ruby Laser Software is a game changer. It's flexible, safe, quick, and very convenient.