Why your school should consider a digital visitor management system.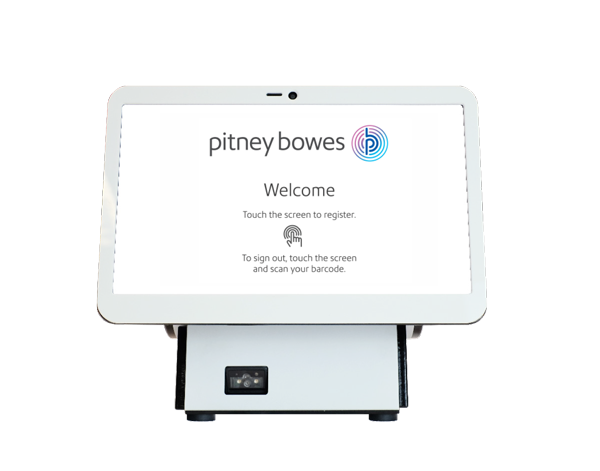 Schools have a responsibility to know who is on their premises at all times. The duty of care goes two ways: you must be able to account for everyone in case of an emergency; and you must be able to manage security risks posed by unauthorised visitors.
It can sometimes be difficult to tell the difference between someone who is authorised to be on school grounds, such as a teacher, parent, invited guest, contractor or handyman, and someone who shouldn't be there at all.
In addition to that, having a paper-based visitor registration or check-in process won't let you gather sufficient information about visitors or contractors at your premises to ensure reliable security and safety. It's essential to capture meaningful information and to provide a form of identification to visitors to prevent confusion.
For 100 years now, Pitney Bowes has been dedicated to education and this extends into the technology solutions we provide to schools. We offer the latest in digital visitor and contractor management technology with LobbyTrac™, a solution that will give you peace of mind, increasing safety and security at your school.
A digital visitor management system lets you check people in more accurately and efficiently. It prints out badges with a person's photograph and other identification information. In case of an emergency, the information can be accessed from offsite, letting emergency services check to ensure all visitors, contractors and staff have been accounted for.
The system should be complemented by a security-conscious culture where staff is encouraged to be alert to visitors who may be unescorted. They should challenge visitors and check their credentials if necessary, to help ensure no one is at school grounds when they shouldn't be there.
An effective digital visitor and contractor management system, like Pitney Bowes LobbyTrac, can deliver benefits to your school in five key areas:
Increase efficiency.
Enable cost-savings.
Streamline communications.
Improve safety and security.
Provide visibility at all times of who is on school grounds.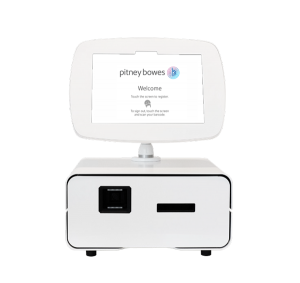 LobbyTrac is an intuitive, easy-to-use system which can print visitor badges, generate real-time reports, and capture emergency contact details. It improves safety and security, provides visibility, and increases efficiency by enabling quick and easy registration.
Pitney Bowes has implemented visitor management systems in many schools around Australia, including at the Les Powell School. Sandra Acevedo-Rugg, Principal, commented on having introduced LobbyTrac at the school:
"Having an all-in-one, low-maintenance piece of software that could easily and simply track the whereabouts of all staff members, contractors, and other visitors to the school was important. LobbyTrac was easy to use and intuitive. Regular visitors to the school were given their own barcodes to simplify their check-in and check-out process. And, because the system is digital, there are no more problems with illegible names or phone numbers. All the information we need is easily found in the LobbyTrac system."
Knowing who is on school grounds and being able to quickly identify why they're there is critical.
A digital visitor management system, like Pitney Bowes LobbyTrac, can relieve some of the burden faced by frontline staff and should feature critical components that complement staff greeting procedures, maximise safety and security, and use the latest technology to help protect your school.
To learn more visit pitneybowes.com/au/lobbytrac/schools-security