Known as Dr Susie Starfish through her work in classrooms around Australia, Dr Sue Pillans is an artist and a marine scientist. She loves bringing her passion for marine biology and art together and has seen first-hand that creativity helps connect with a wide range of learners and engages the hearts and minds of students.
Dr Pillans will present two sessions within the 2-day program of free seminars at the National Education Summit when it opens in Brisbane for the first time at the end of May.
Her presentation 'Sketchnoting in School' will kick off Day 2 of the free seminar program with a highly visual and interactive session on the why, how, what and wow of sketchnoting. 
Dr Pillans second session on 'Creativity in the classroom' will demonstrate approaches used to encourage and engage student's creativity.
The National Education Summit's first Brisbane event will bring a comprehensive professional development program to local teachers, school leaders and principals on Friday 31 May and Saturday 1 June 2019 at the Brisbane Convention and Exhibition Centre.
We spoke to Dr Sue Pillans to learn more about her unique career and her work encouraging creativity in the classroom.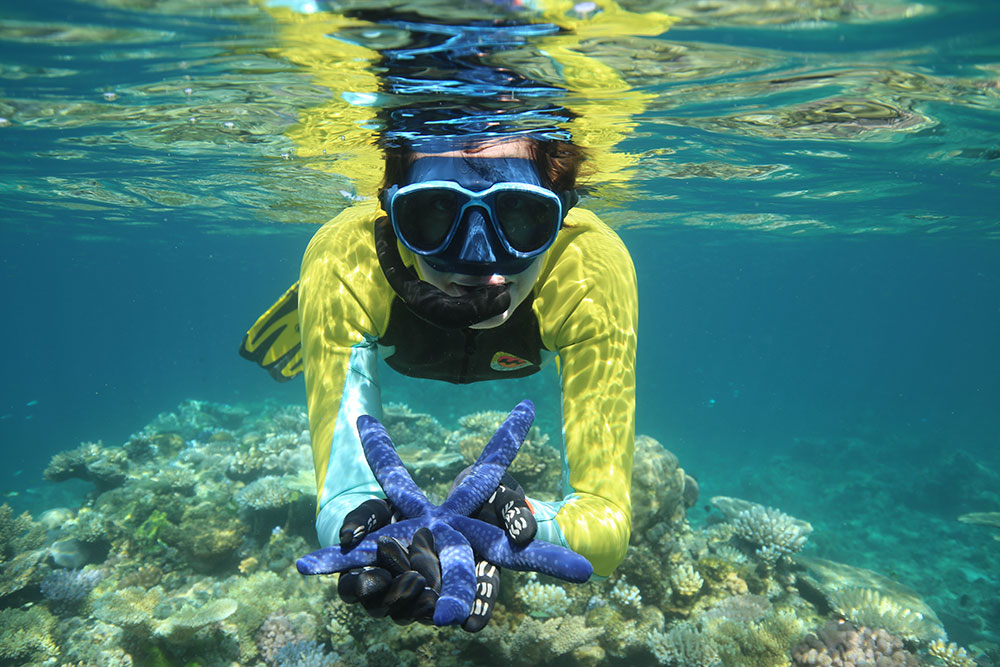 Dr Sue Pillans diving on the Great Barrier Reef
Tell us a little about you and how you came to having a career as both an artist and marine biologist.
SP: I have always been 'drawn' to the ocean as growing up in regional Queensland we were always at the beach, underwater or interacting with nature. So becoming a marine scientist was a dream of mine. I have also been drawing and creating stories since I was young but it wasn't until I started my own business four years ago, "Picture your ideas", that I now do art full-time specializing in creative and visual communications. I also use the art and science of storytelling to bring creativity into classrooms as my alter ego Dr Suzie Starfish who also creates children's picture books about our living oceans as an Authorstrator!
You're very passionate about creativity. Why do you think it is so important for educators to encourage creative thinking in the classroom?
SP: Creative thinking helps to open our minds to seeing and trying new things. And "thinking like an artist" helps students to think outside the box and and gives them the permission to colour outside the lines, explore, experiment and express themselves. By giving students the time and space to be creative and 'just imagine' can lead to a generation of new ideas, connections and problem solving. These are the skills that have been identified as being needed in the 21st century to help prepare students for a changing world. I have seen first hand in schools that creativity in classrooms also helps connect with a wide range of learners and engages the heARTs and minds of students.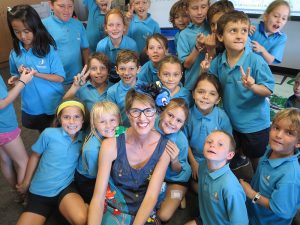 Are your approaches relevant to all subjects? Can you tell us about some unexpected classes where they have been well received?
SP: Yes, I believe creativity can be applied to any subject if you have the time and desire to 'think outside the box' and prepare the content and activities to suit that subject. For example, the majority of my creative education in classrooms is focused on science and technology. I use a range of creative and visual approaches to share marine science and technology in schools and reinforce these learnings through hands-on and interactive activities, from visual thinking to storytelling.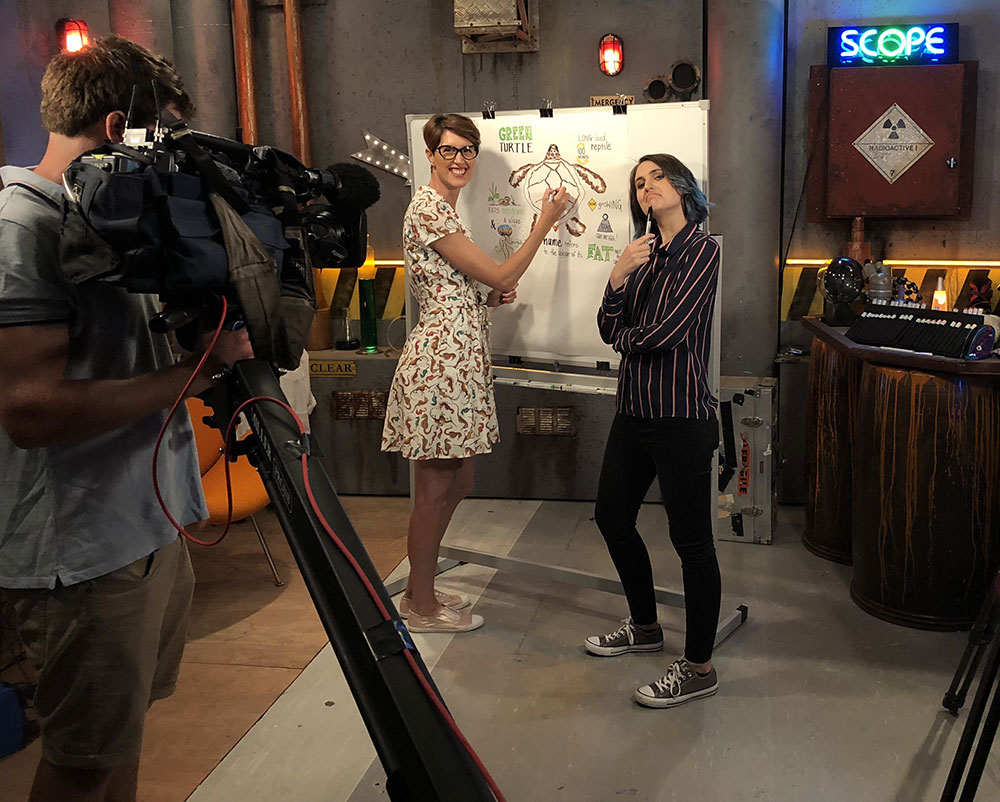 Recently, I was filmed 'drawing out' the art and science of our oceans for an episode of Australian children's science education program Scope TV on Channel 10. You might like to 'sea' this episode on Scope TV's YouTube Channel (https://youtu.be/1O8sEDB12qE).
Are teachers responsive to your approach or have you faced challenges in these approaches being recognised within the profession?
SP: Teachers are very responsive to the creative approaches I use in their classrooms and the greatest compliment I can receive is when teachers send me copies of their classroom's work using the creative and visual approaches from my visit! Whilst it's amazing to see teachers experimenting with these creative approaches the most common feedback I get from teachers is that they wish they had the time and professional development opportunities to learn and apply these creative learning techniques to their everyday teaching. Schools are such busy places but there just doesn't seem to be enough time for creativity in classrooms.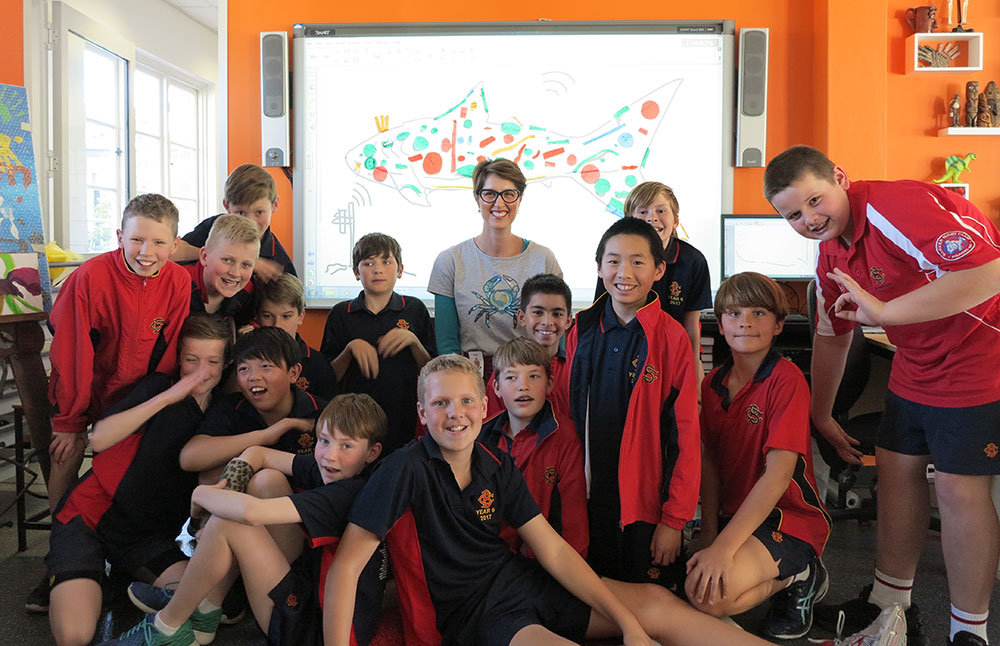 Dr Sue Pillans with a group of year students.
In your view, what are the most significant challenges for schools when considering the role and place of creativity in classrooms?
SP: The short answer, creativity needs to be part of the curriculum and integrated into mainstream education and learning practices, not considered an additional extra. The word 'creativity' gets used a lot in education and I think schools and teachers all want to embrace creativity in classrooms but the challenge for schools is that there needs to be the time and space given to teachers to help their students think creatively. Creativity is about creative thinking and giving our children the skills and confidence to think outside the box to help solve the problems and challenges of the future. So the question for me is why wouldn't we want creativity in our classrooms?
Tell us a bit about what to expect from your two sessions at the conference – Sketchnoting in school and Creativity in the classroom.
SP: Both of my sessions at the conference will be very interactive and I will show, rather than tell, how I bring creativity into classrooms to help make learning visual and fun. I will be 'drawing out' how to use different approaches to inspire students' creativity and encourage creative thinking. I will also provide examples from my classroom visits and feedback from teachers on how I use the art and science of storytelling in schools. I'm so excited to be picturing my creativity in classrooms at the conference and I encourage all teachers to bring along pen and paper to 'draw out' the most of these sessions!
Learn more about Dr Sue Pillans' work via her website (https://drsuepillans.com) and register to attend the National Education Summit (nationaleducationsummit.com.au).
Limited places are available for the free seminars scheduled within the free trade expo at the Summit. Delivered by experts in teaching and learning, the seminars will build knowledge and count towards PD hours. Choose the seminars you would like to attend when you register to visit the trade expo featuring 40+ leading businesses and organisations exhibiting the latest resources, services, products and technology.
The free seminar series will cover a broad range of other topics, including technology and wellbeing, phonographic instruction, flipped learning, inclusive classrooms and design thinking processes to name a few.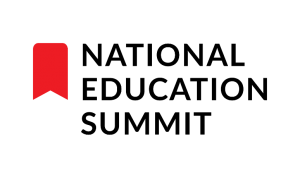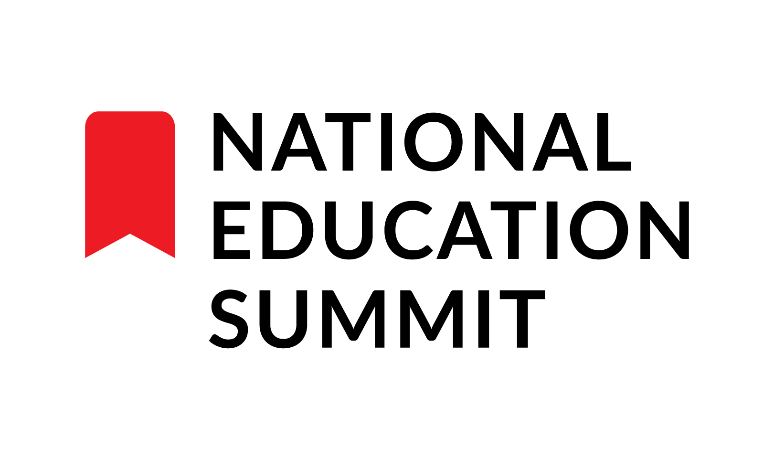 National Education Summit, BRISBANE
Friday 31 May– Saturday 1 June 2019
Brisbane Convention and Exhibition Centre
For more information and to register, visit nationaleducationsummit.com.au