Why your school should consider a digital visitor management system.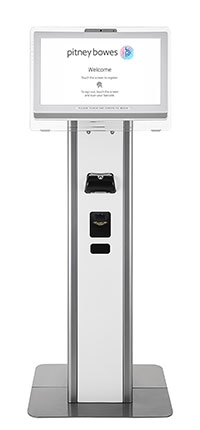 Schools have a clear responsibility to know who is on their school grounds at all times. The duty of care can go two ways: schools must be able to account for everyone in their school in case of an emergency; and they must be able to manage security risks posed by unauthorised visitors. Keeping children safe is every school's mandate. Furthermore, schools need to securely manage visitors in line with policies set by the Department of Education and Communities.
At first glance it can be hard to tell the difference between someone who is authorised to be on school grounds, such as a teacher, parent, or invited guest, and someone who shouldn't be there at all.
Most schools have a visitor registration or check-in process that requires visitors to write down their names to gain access. However, that simply isn't enough information in case of an emergency.

It's essential to capture meaningful information and to provide a form of identification to the visitor to prevent confusion. Ideally, this should include a high quality photograph of the visitor along with their name, contact details, purpose of their visit, and the name of the authorised school staff member who will be responsible for them while they're on school grounds. In the past, collecting all of this information, especially photographs, has been too time-consuming and burdensome for schools. Now, with the right visitor management system, this information can be gathered very quickly.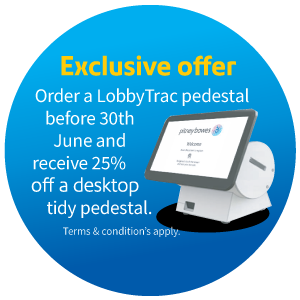 A digital visitor management system can both inform the school that someone is on the premises as well as provide visitors with any safety or emergency information they may need while on school grounds. The system should be able to print visitor badges, generate real-time reports, and capture emergency contact details to ensure all employees and visitors can be located immediately if an emergency arises.
Schools need to use systems that make this process welcoming and streamlined to reduce the chances of people bypassing the system. The interface should be robust enough that it can't be easily removed from the reception area, yet small enough that it can blend in. It should offer intuitive touch screens that simplify check-in procedures and let the school customise the printed badges. Furthermore, the system should let the school retrieve the data from off-ground locations in case of an emergency.
The system should also protect visitors' privacy by only allowing data to be accessed by authorised employees.
The digital visitor management system should be augmented by a security-conscious culture at the school where staff members are encouraged to be alert to visitors who may be unescorted. They should challenge visitors and check their credentials if necessary to help ensure no one is on grounds who shouldn't be there.
Knowing who is on school grounds and being able to quickly identify why they're there is critical.
A digital visitor management system can relieve some of the burden faced by frontline staff and should feature critical components that combine to complement staff greeting procedures, maximise safety and security, and use the latest technology to help protect your school.
LobbyTracTM by Pitney Bowes can help streamline this process to boost your school's security.

To learn how the LobbyTrac can help your school manage visitors with greater speed and security, call 13 23 63 or visit us online to schedule a demo today: https://pitneybowes.com/au/lobbytrac/schools2