How students are helping to breathe new life into their schools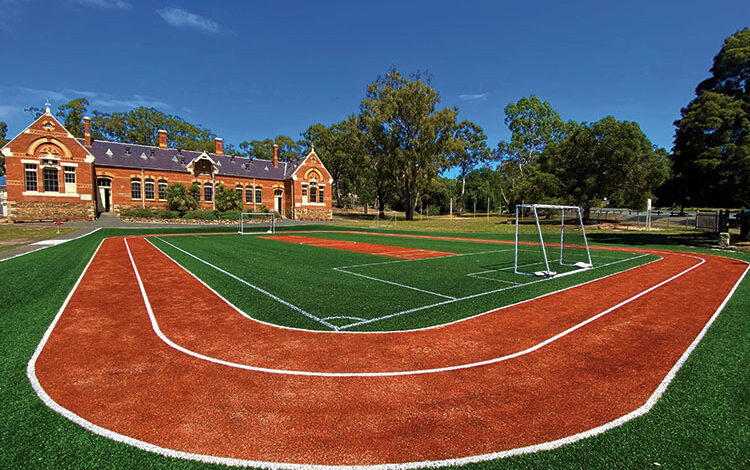 School transformations are incredibly exciting for teachers, parents and of course students, especially when the whole school community has spent months and often years planning, petitioning, and fundraising for the developments.
But schools are now finding some creative and educational ways to involve their students in these often arduous but rewarding journeys.
Students at Maldon Primary School in regional Victoria, played an active role in securing a grant for the upgrade of their soccer field which was just dirt and dust in the summer months. The appearance of the grounds also detracted from the school's beautiful heritage façade.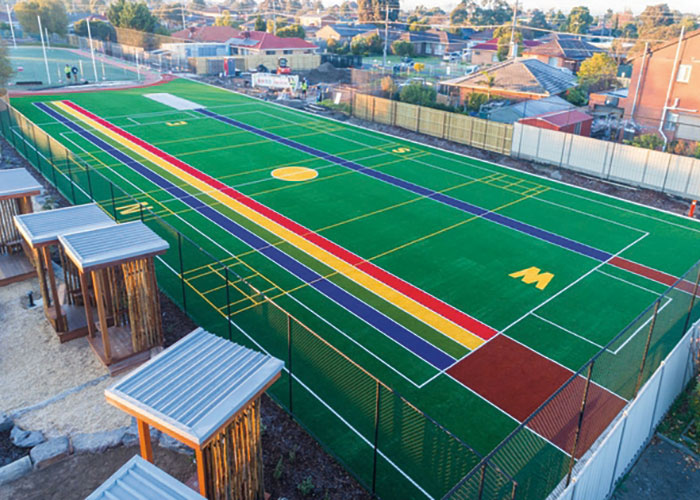 It was during a persuasive writing task in 2019, that a group of students from the school (from Grade 2 to Grade 6) wrote letters to the Acting Principal, the Department of Education and the local Member of Parliament to complain about the state of their soccer field. The students used their persuasive writing skills to successfully obtain a School Pride Grant to install a new soccer pitch.
Grassports Australia – one of APT's expert design and installation partners, was engaged to complete the exciting project. With extensive experience in school sports facility design and installation, Grassports again excelled at installing Maldon Primary Schools' new soccer field using APT's Australian made Supergrasse NP40 turf and Supergrasse Top 10 HP turf in red for the running tracks and cricket wicket.
"We went from a dust bowl to a beautiful green and red synthetic field where the children can now play cricket, soccer, run around the track, as well as play games on," praises Alisa Burdett, Acting School Principal at the time of installation.
"The school community loves the look of the synthetic sport surface and the children play on it every single day."
Another school who valued the input of their students was School of the Good Shepherd in Gladstone Park, Victoria. The school had a field that was muddy all winter and unable to grow grass in summer which made it mostly unusable for students and teachers.
The School Representative Council (SRC), made up of students across different year levels, was set the task of brainstorming the 'perfect playground' that stimulated learning and play.
This encouraged the kids to use their imaginations whilst also considering practicalities and learning development.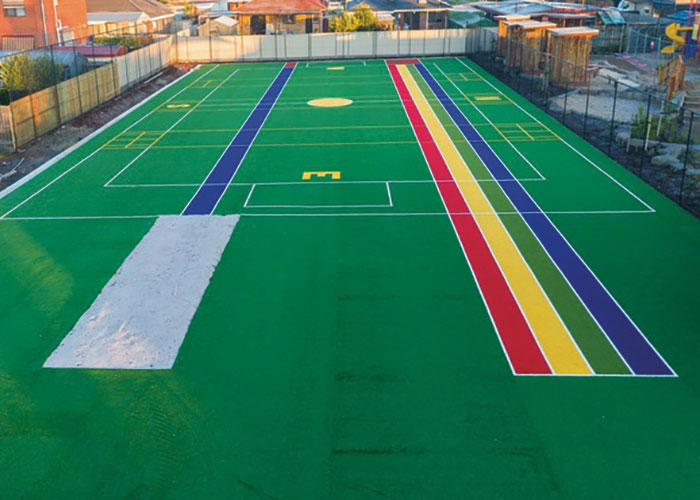 Based on the students' feedback an initial design was created and delivered back to the SRC. They were delighted to see that their ideas had been included, except for the swimming pool due to budget restraints.
It was then up to Grassports to bring their ideas to life. Using APT's Australian made Supergrasse Court Turf PE, which comes in a huge range of fun colours, Grassports installed 1700sqm of turf.
The custom designed field included two running tracks, four bat tennis areas, a long jump, futsal court, and three cricket pitches.
As the world's leading manufacturer and supplier of synthetic surfaces, APT Asia Pacific has their artificial turf, acrylic courts and soft fall surfaces adorn the grounds of hundreds of school around Australia. They take delight in knowing the involvement that students and the wider school community have in the design and installation of their new school sports facilities.
To find out more about APT's products suitable for Schools
visit aptasiapacific.com.au/schools or contact APT on 1800 652 548.