Get back to study and let someone else do the marking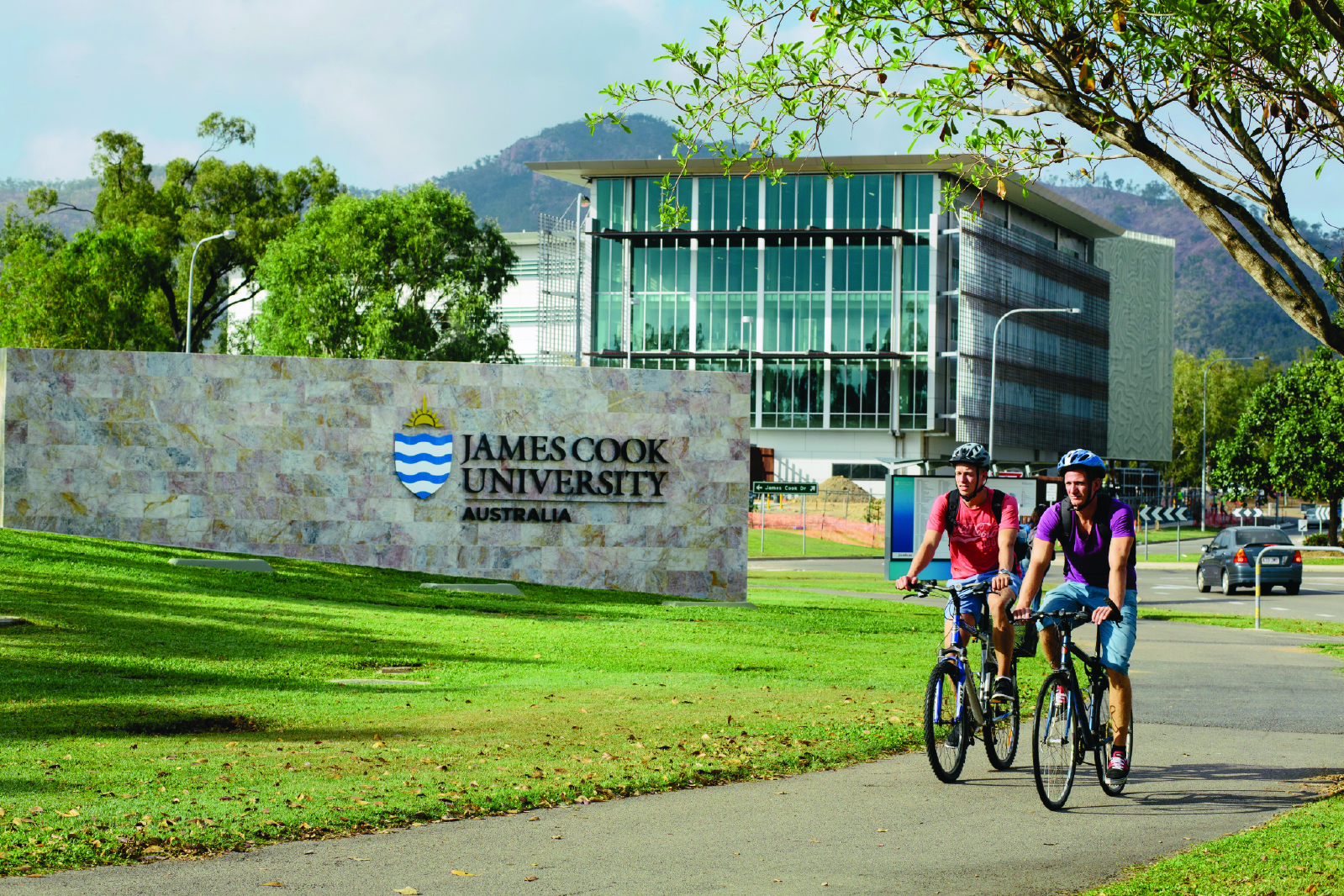 Are you a school teacher or education professional wondering what your next big career move should be? Do you love your job but feel that you need a new challenge? Perhaps you've been itching to try something different, such as guidance and counselling, sustainability education or leadership and management?
Maybe you should consider going back to school!
Well-qualified education professionals are currently in high demand, with employment rates predicting a 5.6 per cent boost by 2020*, and with healthy salary prospects for postgraduates. Being a versatile industry, your skills in education can take you far and wide while making a meaningful difference to the lives of others.
Sounds good, right? But where should you turn to get the ball rolling?
You're in luck at James Cook University (JCU), where you have the luxury of choosing from a variety of postgraduate programs which can help steer your existing education career to new and exciting places.
JCU is based in the north Queensland cities of Townsville and Cairns, as well as in the Asian city-state of Singapore. Don't fret if you're not from the region though – we offer many courses externally through online learning, so you can study when and where it suits you best.
We are proud to offer world-class courses, and have been ranked in the top 2 per cent of universities worldwide**! Our students enjoy the benefits of small class sizes, as well as the fantastic research, industry and community engagement opportunities which open up to them through the academic environment.
Below are a sample of some of the great education courses you can take at JCU to further your career.
Graduate Certificate of Career Development
The Graduate Certificate of Career Development is designed to enhance your qualifications in the fields of career education, and career guidance and counselling. This course is endorsed by the Career Industry Council of Australia (CICA) and graduates are eligible for professional membership of the Career Development Association of Australia (CDAA). Graduates of this course may receive advanced standing for two core subjects in the Master of Guidance and Counselling.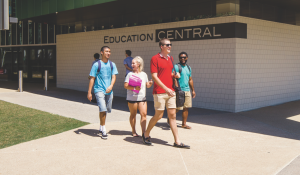 Master of Guidance and Counselling
The Master of Guidance and Counselling is designed for candidates with qualifications in teaching, psychology, social work, law, health and/or career development, who wish to work in a guidance and counselling related area.
This qualification enables experienced teachers in Queensland to work as school guidance counsellors, while others with experience in the human resource sector, may work in non-school areas. This course is accredited by the Australian Counselling Association and the Singapore Association for Counselling, giving graduates the ability to pursue careers in both countries as well as internationally.
Graduates of this course may receive advanced standing for two core subjects in the Graduate Certificate of Career Development.
Master of Education
The Master of Education is designed for educators admitted on the basis of their prior qualifications and who, in most cases, are working in educational roles across diverse settings. Educators are provided with the opportunity to further their qualifications through professional development. This flexible 18-month coursework program aligns with the requirements and specifications of the Australian Quality Framework and provides three major areas of expertise relevant to professional educators:
Leadership and Management
Global Contexts
Sustainability. 
Master of Teaching and Learning (Primary)
This course is nationally accredited through the Australian Institute for Teaching and School Leadership (AITSL) in association with the Queensland College of Teachers (QCT), and can be studied either on-campus or online. In just 18 months, you will be fully prepared to respond to the diverse needs, abilities and aspirations of students from preschool to Year 6.
Education Sector Professional Development Programs
JCU's professional team of experienced academics offer a range of tailored professional development solutions to align with the specific needs of the education sector – particularly for those in the northern, far northern and western Queensland regions. We address a range of topics relevant to your profession, including:
Aligning ethical practice to educational goals
Creating a culture of inclusion
Managing self
Understanding and leading change
Workplace wellness.
Additional contextualised professional development opportunities through JCU include:
The reflective teacher
Conflict coaching
Conflict, reconciliation and peace
Cross cultural conflict resolution
Cyber safety
Ethics and blended learning
Facilitation
ICT and leadership
Leading productive and harmonious classrooms and schools
Negotiation
Organisational culture
Principle centered process consultancy
Strategic conversations with consultative listening.
"The delivery of subjects and the knowledge of my lecturers is amazing. I'm learning all the things I've wanted to know about how I can create change or help more in my industry. As part of the course, I'll also be undertaking a research project, where I'll be exploring the impact of parental engagement in Indigenous communities in Papua New Guinea."
Francesca Panake, Master of Education in Leadership and Management
For more information, visit jcu.edu.au, or call our course advisors on 1800 246 446.
*Sydney Morning Herald 'Your future job: 2020 trends for uni graduates', 2015.
**ARWU, 2016.