Enhance, Engage, Excite: How an Epilog Laser Cutter/Engraver Benefits the Classroom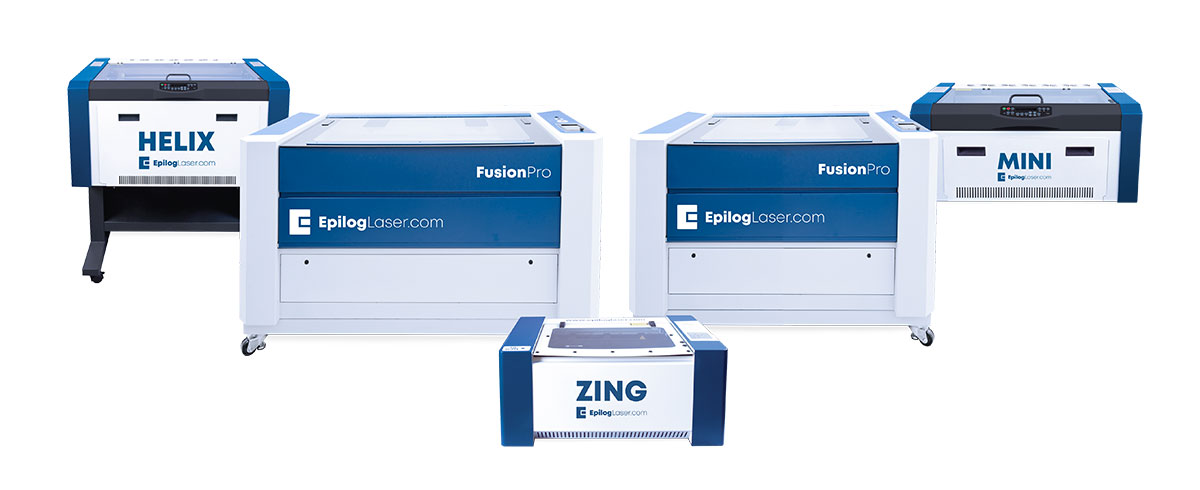 From the lab to the classroom, the manufacturing floor to the makerspace, laser cutting/engraving systems are quickly becoming one of the most in-demand tools central to the creative process.  
Students in particular – from elementary age to university – are being exposed to this technology and utilizing it in significant ways in educational institutions around the world.
Of course lasers can do cool stuff like etch your iPad. Or necessary applications like mark parts and tools with serial numbers or data matrix codes. But far beyond the commercial and cosmetic applications of lasers, they are rapidly becoming one of the most prominent tools on the STEAM scene at schools and in the ever growing maker movement.
While sleek and stylish 3D printers make additive manufacturing seem like a no-brainer, in actuality, subtractive manufacturing using a laser cutter can often be a much faster and more cost-effective option.
Students can laser cut all kinds of inexpensive and readily available substrates like wood, cardstock, acrylic, corrugated cardboard, task board, and so much more. Not only are Epilog systems versatile in terms of material compatibility, lasers are incredibly fast. Even when you factor in assembly time, laser cutting precise parts and pieces for prototypes or models is both speedy and inexpensive. There are even free software packages that enable students to take their 3D image and transform it into laser-cut "slices" they can assemble for quick 3D modeling and prototyping!

Gaining Momentum in the STEAM Movement
Laser Cutters Enhance Engineering:
Engineers are designers and builders. Lasers allow them to take "on-paper" ideas and turn them into the physical pieces from which they will build their design, whatever product or structure it may be. Their versatility and ease of use allow designers, makers and engineers of all skill levels to further illuminate even the brightest of designs and concepts.
Lasers Invigorate Art and Design Curricula
Laser cutters can produce complex patterns for sewing and/or fashion design class, for making stage costumes, or for cutting out pieces for props in drama class. Balsa wood can be fashioned to create model airplanes. When a laser cutting is part of an art program, creative juices flow, alongside the refinement and further development of both mathematics and tactile skills.
Beyond the Classroom: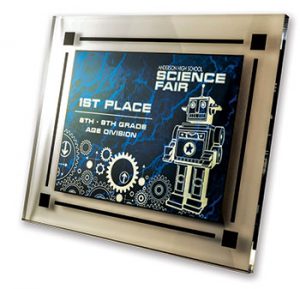 Outside the classroom or makerspace, laser cutters/engravers greatly benefits schools in a variety of other ways:
Student/Teacher/Staff awards – with a laser you no longer need to outsource achievement recognition products.
Signage – creating classroom number signs, campus maps, and other direction
Club use – Engineering clubs, sewing clubs, robotics clubs – so many extracurricular groups can make great use of an Epilog Laser cutter. Having this type of equipment may even generate new club ideas!
Laser cutters add a dimension of interactive learning to the classroom. They allow teachers to incorporate a hands-on approach, which studies have shown lead to better mastery of complex concepts. For many schools, laser cutters can help reimagine curricula, helping to nurture a connection between the digital mindset and the physical mindset. Students who can transfer their designs into physical reality gives them the experience of "making." It's a connection that can be parlayed into a pursuit of engineering, science, art, architecture and much more.
Since 1988, Epilog Laser has been designing and building compact and large scale laser engraving, cutting, and marking system used in educational facilities around the globe.
Contact us today for our Guidebook to Lasers in Education and discover how
adding a laser cutter to your school can benefit your curriculum!