National Education Summit announces new creativity stream at Brisbane event
"Innovation is recognised as a 21st Century learning capability and helps build an ethic of excellence for education, yet it's not always easy to implement in schools." – Curriculum Design Consultant, Rebecca Brownhall.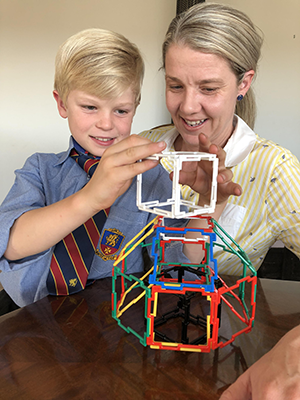 In educational settings in Australia and around the world, the word 'innovation' is widely used but what does it mean and how can teachers deliver on authentic innovation in our classrooms to implement effective learning outcomes?
It's a question and a conversation worth having, according to Brownhall.
From her office at the Diocese of Toowoomba Catholic Schools Office, Brownhall explains her passion for helping schools to discover what engages their staff and students to begin a 'courage culture' where innovative thinking can be nurtured.
"Supporting what we call the 'Intrapreneur' – or people who strive for the benefit of others – is an important factor in creating change and improvement, but more than that, it's about creating an innovative, engaging and curious vision for learning in your place of learning," Brownhall said.
"These pioneering leaders exist in all areas of education from our classroom teachers to our Principals and system leaders, and with the right enabling culture and determination, they can make extraordinary learning come to life for sustainable outcomes."
When the National Education Summit opens in Brisbane for the first time at the end of May, Brownhall will be one of the speakers in a unique conference stream being introduced to assist educators to challenge their students to think creatively.
Running over two days, the Creativity & Innovation in Learning Conference will give teachers, school leaders and principals the opportunity to develop mindset skills and strategies for building learning communities with creativity at their heart.
"Challenging our students to think with creativity needs to be at the heart of educational practice to continue to create entrepreneurs of the future. The Creativity & Innovation in Learning conference is very unique and is finally a conference focused on creativity!" said International Exhibition and Conference Group Creative Director, Margo Metcalf.
Brownhall will deliver two sessions on Friday 31 May – 'Opening the Doors to Innovation' and 'Curioser and Curioser: Igniting the Curiosity in Learning'. Other speakers in the Creativity & Innovation in Learning Conference include Jonathan Nalder (keynote), Founding Director FutureWe, ICT Trainer, St Peters Lutheran College; Tamara Sullivan, Head of Academics & Innovation, Ormiston College ; Amanda Bowker, Dean of Teaching & Learning, Ormiston College; Travis Goulter, Head of Junior School, Ormiston College; and Cathy Hunt, Visual Arts, Design and Technology Leader, McAuley College.
The National Education Summit's first Brisbane event will bring a comprehensive professional development program to local educators on Friday 31 May and Saturday 1 June 2019.
With the flagship National Education Summit continuing in Melbourne in August, the Brisbane addition to the long running event comes in response to strong feedback from the education sector for a Queensland event.
Providing a rare opportunity for teachers, school leaders and principals to attend the respected national event closer to home at the Brisbane Convention and Exhibition Centre, the Summit offers a full two-day program of innovative, informative and inspiring PD opportunities for educators in the region.
Academics and leading educators will present a range of concurrent sessions and workshop events across four conferences at the Summit: Special Needs Symposium, Digital Classroom Conference, Capacity Building School Libraries Conference, as well as the Creativity and Innovation in Learning Conference, and Exhibition with Free Seminars.
Throughout the two days, teachers can attend a range of free seminars scheduled on the Open Stage within the trade exhibition. These will range from students showcasing what they are doing around STEM in their classrooms, presentations about Virtual and Augmented Reality in Education, Flipped Learning, Sketchnoting, sessions from Microsoft around Office 365, Minecraft in Education and Inclusive Technologies, just to name a few.
A free trade expo taking place as part of the Summit will feature 40+ leading businesses and organisations, all exhibiting the latest resources, services, products and technology on offer which are pushing boundaries and re-shaping the current education landscape.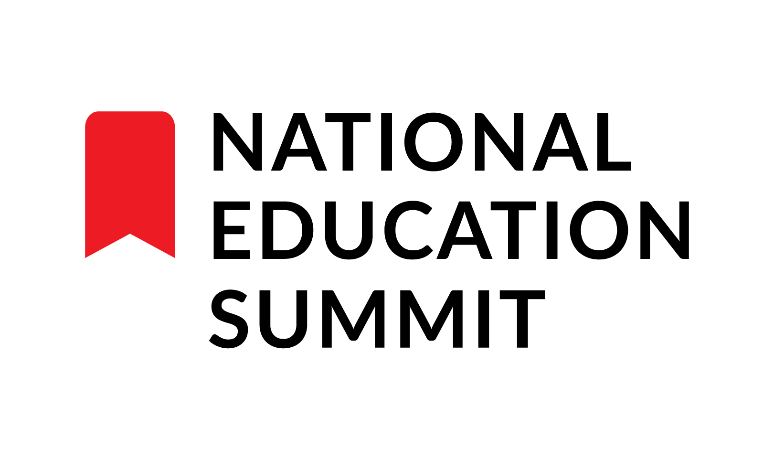 National Education Summit, BRISBANE 
Friday 31 May– Saturday 1 June 2019
Brisbane Convention and Exhibition Centre 
For more information and to register, visit nationaleducationsummit.com.au
National Education Summit, MELBOURNE
Friday 30 August– Saturday 31 August 2019
Melbourne Convention and Exhibition Centre 
For more information and to register, visit nationaleducationsummit.com.au