Opinion
Filling the Holes: Life as a teaching Principal
by Martin Howell, Principal of Australian Christian College Launceston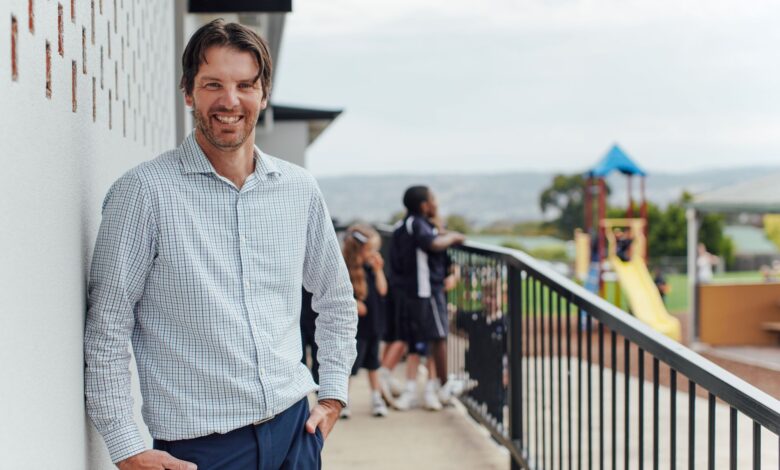 Someone recently asked me what a typical day was like as a teaching principal. Those of us who "know", know just how atypical a day can be as a teaching principal – and that's one of the best parts about my role as Principal at Australian Christian College Launceston.
When I was a student many years ago, we didn't see much of our principal. You actually didn't want to see them as it typically meant you were in trouble for something. I knew being a principal could be different from what I had experienced. After several career twists and turns, including several years as a tennis coach, I found my way to ACC Launceston.
We're a K-10, co-ed, Christian school in Launceston in northern Tasmania with a mission to develop students who are equipped spiritually, academically, socially and physically to be a positive influence on the world. Our on-campus student community has around 65 students and our Distance Education program, launched this year as the first non-government DE provider in the state, has another 25+ students enrolled.
As I continued recounting more about what a typical day was like, I realised I'm a filler of holes. Some of these holes are expected and predictable. I teach anywhere from six to 15 classes each week – some in person, others through our DE program. As Principal, I take the lead on writing high end documentation like Block Grant Authority applications for capital funding to expand our building or other government documentation as needed. Then there are the reports to key stakeholders in a range of areas. Other holes to fill are less predictable. Light bulb needs changing, bus needs a driver for an excursion, a ball stuck on the roof or needs pumping, IT issues, mess in the toilets – whatever needs doing at the time!
The beauty in being a teaching Principal at a school like mine are the connections you get to make. I'm not just the Principal but I'm also one of the teachers – lesson planning and preparing like everyone else. To the students, I'm the technologies or health teacher in the morning; the person to get a bandage from at recess; and the disciplinarian as needed. And to the parents, I have an incredible handle on the pulse of the school. I know the children by name, who their siblings are, who picks them up at the end of the day and a high majority of the time, what is happening in their lives.
The best part of being a teaching Principal is meeting the needs of the school community. I won't ask my staff to do something I wouldn't do myself. I work hard to be engaging, relaxed and comforting to meet the community's needs which at times can be a struggle to get it right..
Being a teaching Principal isn't for everyone, nor is it right for every school. Doing so, though, has led me to a greater understanding of our school systems and functionality, and the beautiful community of teachers, students, families and staff at ACC Launceston.
Author credit: by Martin Howell, Principal of Australian Christian College Launceston