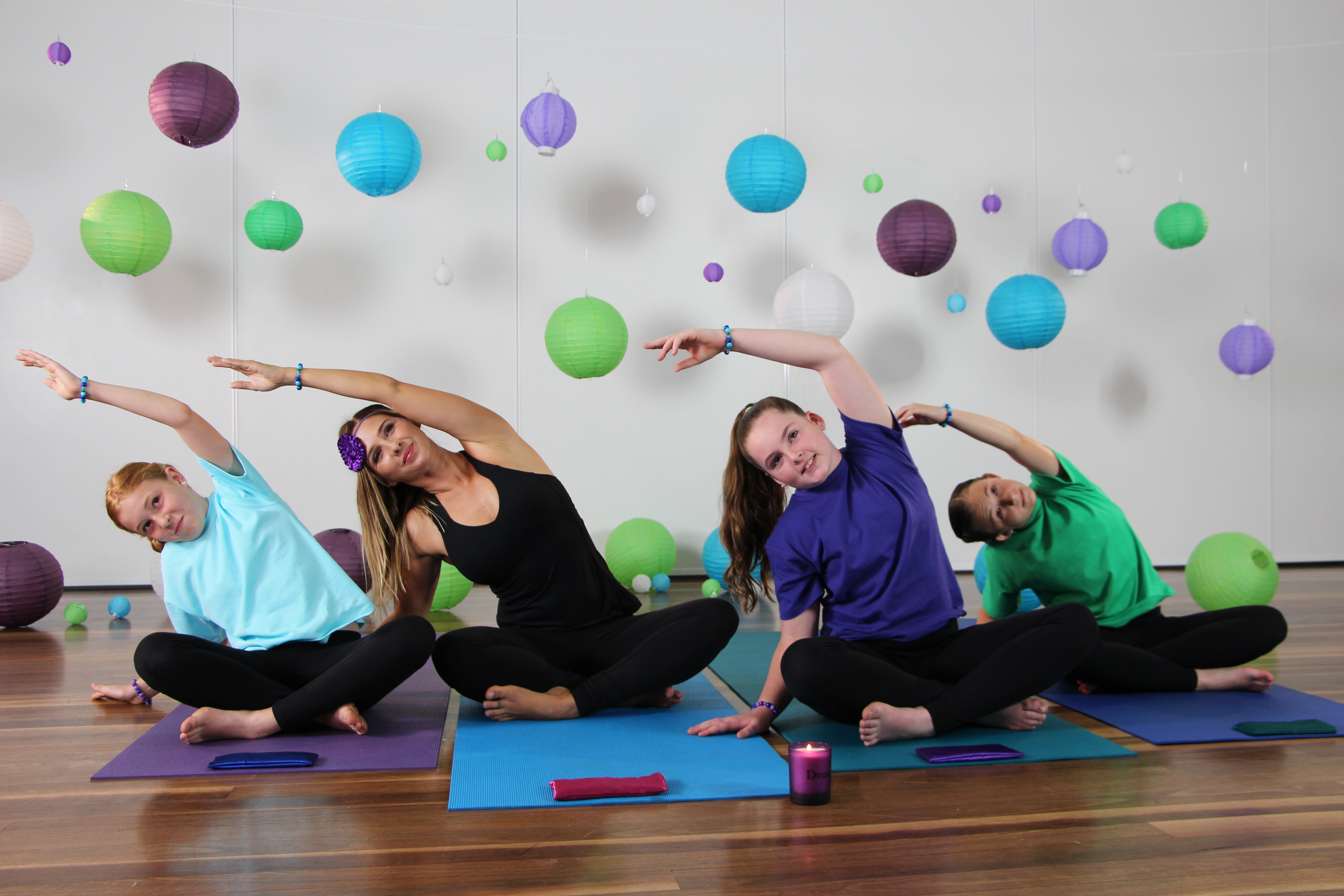 Yoga in schools is providing relaxation and chance for some quiet contemplation through a quietening of the mind – exactly what adults are trying to squeeze into their busy lives through meditation and yoga classes. Kids used not to need classes to locate their inner zen; they had time for their inner zen to find them. 
Stacey Nelson of Yoga Palette has been teaching yoga at a private girls' school in Brisbane for the past 10 years.  She said "the teachers love it, the students love it, and I love it!" Here are her words from out there in the field.
I teach back to back 45-minute yoga classes all day from 8.30-3pm (with lunch breaks) and have 26 girls in each class. Feedback from students indicates that they feel more calm, feel like they accept their body and how it is different to others, and love moving in a way that is not competitive. For about 80 percent of my students, their favourite part is relaxation; having time to close their eyes and just breathe for 5-10 minutes. The really active/sporty girls sometimes find it challenging to be still for so long but by the end of term, even they love the chance to be still.
[pro_ad_display_adzone id="5852″ align="left"]
The teachers also notice a difference in the children when yoga classes are in session, noting that the girls are not as anxious after yoga, and are able to calm themselves down more easily.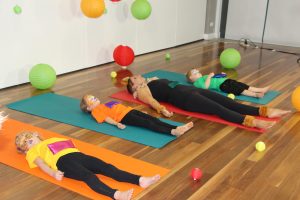 Younger children love making shapes and telling stories with their bodies, for example, roaring like a lion, then hiding their face as they stretch out their back in child's pose, before coming up to roar again. The trick with teaching yoga to young children is to keep them engaged- moving, then stillness, then repeat, moving then stillness.
You can't expect a five-year-old to calm down and just lie still for five to ten minutes if you haven't guided them to get all of their wriggles out of their system!
That's where a lot of teachers go wrong, they expect them to just be quiet and calm, but we have to guide them there playfully. Once they are ready, they will enjoy the calmness.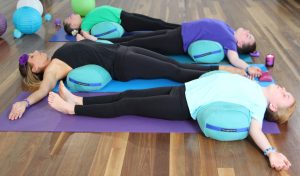 Older students also need to have some movement/ stretches to release tension from the body before the stillness, but generally can be still and quiet a lot longer and slip into that state a lot more easily.
It is easy to do a ten-minute guided relaxation with year fives and up to 15-20 minutes for high school students. I truly believe that that this quiet time is the most important part for them, to learn how to turn within and calm themselves down, even when it is noisy around them. Teaching diaphragmatic breathing is the key to teaching kids how to self-regulate their emotions.
Some of the best poses for children are, of course, child pose (stretches the back and calms the mind), mountain pose (teaches good posture), tree pose (balance and focus), bridge pose (helps to balance hormones and calm the brain), and relaxation.