Teacher's Desk
News
Education
Teachers use 3D ingenuity to help medicos
3D printers at three Hunter schools are being used to help create personal protective equipment for local medical staff during the global COVID-19 pandemic.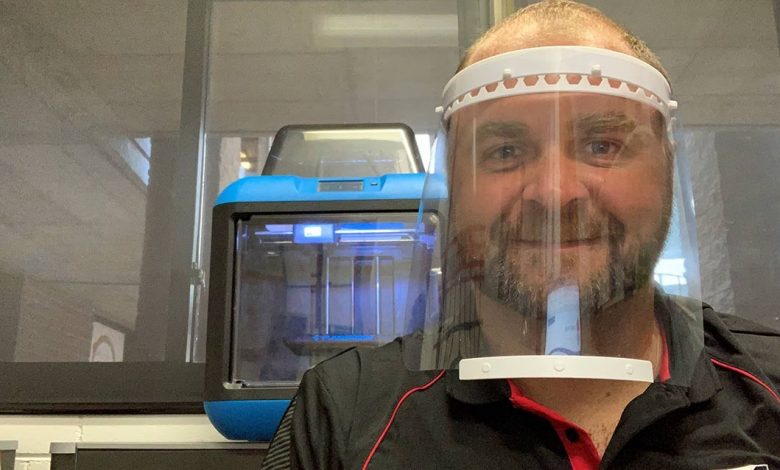 In collaboration with local medical professionals, teachers at Singleton High School, Dudley Public School and Hunter School for Children with Autism have thrown their technical expertise into helping contain the spread of the COVID-19 virus.
A doctor with a student at Dudley Public School contacted Assistant Principal Jason Horadam to ask if it was possible to use the school's 3D printer to create the plastic headband holders for the clear face shields used by medical staff.
Jason and his former colleague, Craig Smith, who now works at the autism school, set their machines to work. The headbands each take about five hours to print and Jason said staff at the doctor's clinic were delighted at the end result.
"They just couldn't believe they were getting made; that someone out in the community was making them and looking after them, making sure they had the protective equipment they needed," Mr Horadam said.
A similar approach by local doctors and a Singleton Hospital anaesthetist, Dr Richard Marshall, resulted in staff at Singleton High School using school printers to create two model larynxes.
Principal Jo Scott said the larynxes are used in training about the human airway.
"Local doctors faced a serious problem in that just when many medical staff wanted to refresh their skills, their opportunities for training were limited by the new travel restrictions," Ms Scott said.
"Each larynx model is in two pieces and took 14 hours to make. Our staff were delighted to be able to give immediate practical help in a case of such urgency."