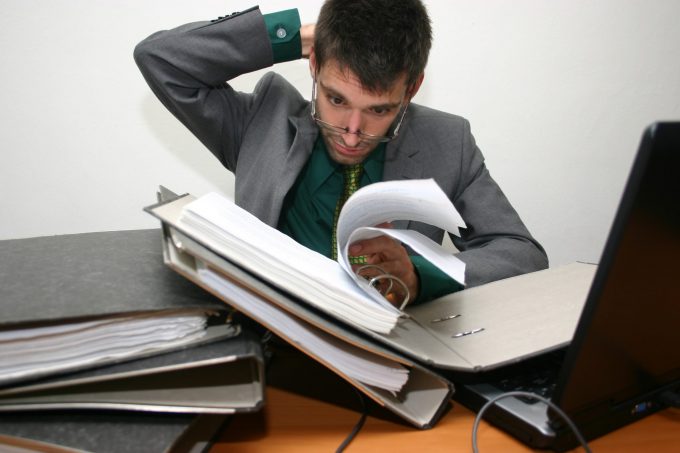 Senior Lecturer – Research Methodology / Educational Assessment & Evaluation, University of Sydney
Associate Professor, University of Sydney
For The Conversation
While most people expect to work a 38-hour full-time week, public school teachers are working far more. In fact, teachers are working an average of 54 hours per week (43 hours at school and 11 hours at home) due to the increasing administrative demands on them to meet compliance standards.
This is one of the key findings of our Understanding Work in Schools report released this week. Together with colleagues Dr. Meghan Stacey from the University of Sydney and Dr. Scott Fitzgerald from Curtin University, we surveyed 18,000 NSW public school teachers in primary and secondary schools.
One in every three teachers in NSW responded to our questionnaire. One of the key findings was that 87% of respondents reported an increase in workload over the past five years, since the implementation of devolved schooling through Local Schools Local Decisions policy.
Survey participants explained that data collection requirements have "increased enormously" and "grown exponentially", while others described them as "totally unachievable".
Our report is the first comprehensive, wide-ranging picture of the workplace conditions of teachers since the policy came into effect in 2012. It paints a picture of teachers working longer hours to cope with rising paperwork demands alongside their core jobs: teaching our next generation of students.
History of the 'Local Schools Local Decisions' policy
In March 2012, the NSW Department of Education introduced the Local Schools, Local Decisions education reform, a devolutionary policy aimed at letting schools manage resources and staff with more autonomy.
In practise, the policy increased responsibility, although not necessarily control, at the school level. It also ushered in a series of cuts to centralised support services.
Some see this policy, and similar policies implemented since then, as a way of increasing the "responsibilisation" of school staff. This means that responsibility is lodged at the level of teachers, principals and schools for both educational success and their own well-being, so the state can step back into a role of monitoring and control.
The impact of this on teachers' ability to do their everyday jobs has been well-documented worldwide, in places as diverse as Chile, Kenya, New Zealand, Poland, Scotland, Turkey and the US.
However, we have not been able to gain a more comprehensive understanding of the work Australian teachers are managing in their jobs or their views on balancing their various tasks, until this report.
Administrative demands impeding teachers' core jobs
Our report, commissioned by the NSW Teachers Federation, reveals the severe and negative impact of documentation and data collection requirements, which take teachers away from their core job of providing quality teaching and learning to students.
The majority of teachers (91%) reported administrative demands were a hindrance to their core job, while 89% cited high workloads. Teachers are coping with the challenge of this major administrative load by working longer hours.
Around 87% of teachers, executives and principals reported their work hours increased over the last five years. Head teachers and assistant principals reported working on average 57 hours per week (45 hours at school and 12 at home), while deputy principals and principals reported working on average 62 hours (50 hours at school and 12 at home).
The fact that classroom teachers are working upwards of 50 hours per week places their work in the category of "very long" working hours as defined by the Australian Bureau of Statistics and labour market scholars here and here. Teachers believe this is already having a negative impact on their career aspirations (82% agreed) and threatening teaching and student learning (91% agreed).
Strategies teachers say could alleviate demands
As part of the questionnaire, survey respondents were also asked to identify strategies to address the workload demands and maintain the quality of teaching and student learning. The top-ranked strategy was for more time within the school day to be spent collaborating on core, teaching-related activities.
Spending more hours in school on activities such as lesson planning, getting to know students and adjusting classwork for students' individual needs, and less on administrative tasks, is critical to ensuring a sustainable education system.
More professional respect would also support teachers' capacity to teach. Our survey results show teachers do not object to reasonable data collection. Rather, it is the volume, processes and methods that make the tasks too time-consuming. Some respondents even described the processes as "box-ticking" exercises.
The survey makes it clear a range of new, and increasing, administrative requirements are affecting teachers' capacities to teach. Immediate action is needed, as the weight of the evidence in the report suggests that negative impacts on students are likely to follow if the current trends continue unabated.