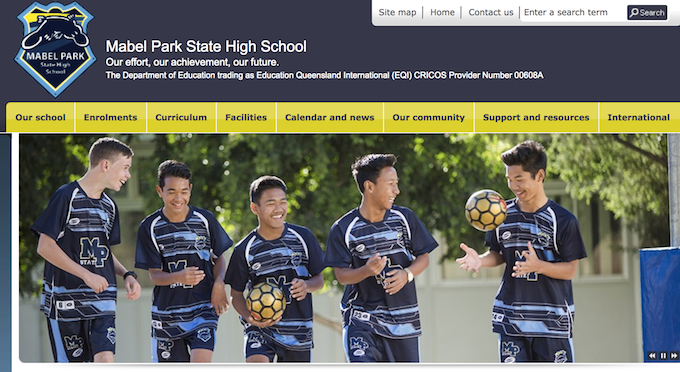 Mabel Park students are on a mission to tackle one of the hardest social issues affecting poor children in developing countries – the loss of hands from mines, electrocution or disease.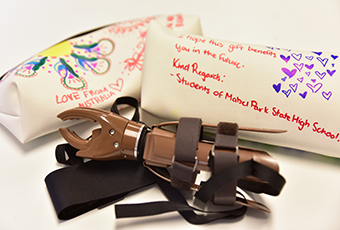 The project was developed to help students see the importance of science and math in a meaningful and engaging way and has resulted in the production of a dozen prosthetic hands for children in developing countries.
Mabel Park Head of Department Stacey King said the project started out as a way to build on professional expertise that the school had access to and create relevant and interesting units that would engage students to learn more about the practical applications of science and maths.
"Through Mabel Park social enterprise projects, students at the school have been building seamless interactions with theoretical and practical learning, the kind of learning that will keep a classroom engaged and on task and ready to complete quite a difficult process." Ms King said.
"When I first gave the students the project that was designed by the STEM experts, I was worried that the task might be too challenging for the 13 years olds."
"There were a lot of steps that the students had to accomplish to be able to produce a working prosthetic limb."
"However the students were willing to stay on task and complete each step with the help of the STEM experts and took away meaningful learning experiences."
"It was really good to have experts like professional engineers come in and explain step by step what the process was and what students will achieve at the end of the process."
Ms King also said the students had enjoyed the project and felt they had achieved something that was not a usual experience for a young teenager.
"I have had students say the experience was life changing, valuable and highly motivating." she said.
"It was great for me, as a teacher, to be in a classroom knowing that the end project would have such a great moral purpose."
For more information about the project visit the Mabel Park State High School website.