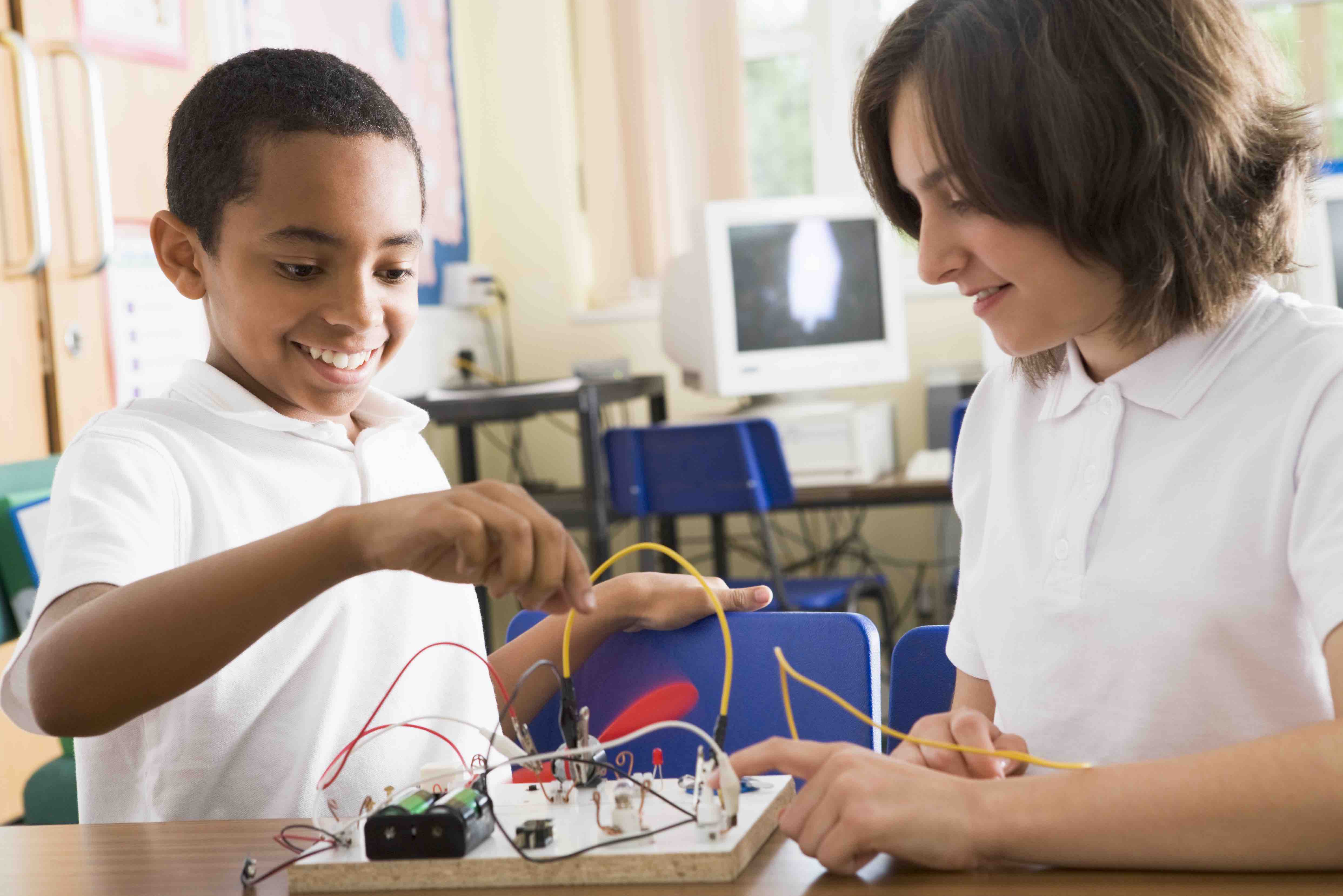 Despite two Senate inquiries in 1988 and 2001, it has taken 15 years and a state parliamentary review for the Victorian government to decide to build a specialist high school for students who are gifted, specifically targeting those from rural and regional Victoria. 
Research at both the national and international level has long advocatedthat students who are gifted have specific learning needs that require:
tailored learning strategies
education supported by a challenging curriculum
teachers trained in gifted education
more exposure to students of similar ability
opportunities for acceleration
These students are future leaders, problem solvers and innovators. 
Failing to provide an appropriate education for students who are gifted increases the risk of mental health issues, boredom, frustration, developing behavioural problems both at school and at home, leading to disengagement and dropping out of school. 
This is because these students tend to find the curriculum too easy and often talk "above" their peers. They become frustrated at the lack of understanding of their ability and what they are capable of achieving. 
What does it mean to be gifted?
Australia has agreed a national understanding of giftedness and talent through the use of the Differentiated Model of Giftedness and Talent. 
This model suggests that children have untrained natural abilities (gifts) in areas including, intellectual, social, creative and physical. 
A student who is intellectually gifted may demonstrate some, or many, of the following traits:
Early reading and language development
Vivid imagination 
Excellent memory
Sense of humour
Exceptional thinking skills and problem-solving abilities
Logical thinking
Advanced and multiple interests
A passion for learning
Curiosity
Moral and ethical concerns
Rapid learning rate 
Divergent-thinking/creativity
Preference for independent work
The earlier a child is identified, the better the opportunity to engage the child in appropriate educational challenges when they start school, or even before.
Research states that these students need the opportunity to be grouped together in specialist schools or classes – and the boarding school being proposed in Victoria provides a solution for geographically isolated students. 
Bringing these students together academically and geographically allows them to be challenged and stretched to reach their full potential. 
These students need faster-paced learning, independent self-directed learning opportunities, complex and challenging tasks that promote higher order thinking and enhance problem solving skills, and meaningful tasks with real world scenarios.
When these students are academically isolated in a non-selective school, they can "dumb down" and underachieve to improve social acceptanceby their peers and minimise the risk of bullying and social isolation. 
Grouping these students with like-minded peers of similar abilities and interests can provide important emotional and social support.
Few gifted schools across Australia
New South Wales benefits from a well-established and successful centralised selective schools system. It has selective schools in Sydney and other metropolitan areas, as well as boarding schools in rural and regional areas. It also has "Opportunity Classes" for students in Years 5 and 6. Entrance is gained in a similar way to entry to a selective high school – it is centrally managed and students have to sit an exam. 
Other states and territories have limited specialised schools: South Australia has an accelerated program called "Ignite", Western Australia has one selective high school, and Victoria has four. 
State and territory education departments note on their websites that provisions are in place in all schools to meet the needs of students who are gifted. 
But planning and establishing specialist schools for gifted students will not become a wider trend unless supported at the federal and state levels.
Teacher training
Specialist schools or classes will not succeed unless the teachers have education training specifically geared towards supporting students who are gifted. 
These students have unique needs and challenges, and their teachers should not be expected to recognise and handle these without specialised training. 
Currently teachers in specialised schools may not have qualifications in gifted education. It is up to individual schools what the requirements are for such a position. 
The two senate inquires recommended that teachers receive training in gifted education. But there are few universities that provide this, and even fewer offer it at undergraduate level.
It is unfair to both teacher and student to simply bring them together and expect achievement to happen.
Impact on rural schools
Concerns have been raised about the effect on schools of losing students who are gifted. 
The Melbourne Declaration on Educational Goals for Young Australiansstates that all students are entitled to an education that allows them to develop their gifts and talents, motivating them to reach their full potential. 
The focus should be on the students, and therefore the responsibility of the school is to ensure that all students achieve to their potential. 
Removing a few students should not affect the programs taught in a school, and may inspire those remaining to compete for academic recognition without being overshadowed by the few. 
But what works for some may not work for others. There will be some students who may feel more comfortable and perform better in a non-selective environment. 
More information and support can be found at the following websites:

This piece was written by Amanda Mergler, Senior lecturer, Queensland University of Technology. The article was originally published on The Conversation.