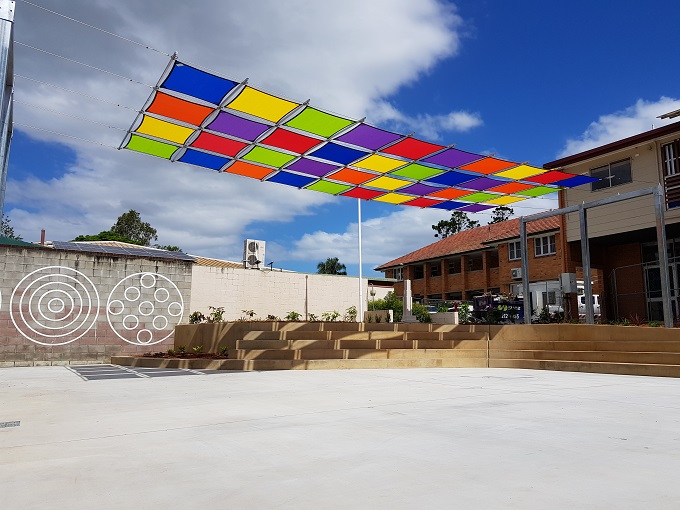 Sun exposure under the age of 18 is a huge predetermining factor for skin cancer.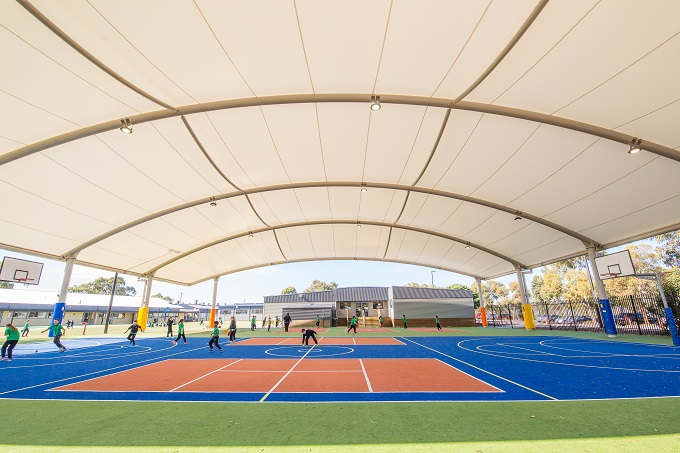 Yet, children spend hours playing, walking between classes, attending assemblies and learning under UV rays around the country. The accumulation of time under the sun, particularly if a child's skin (which is thinner than adult skin) suffers sunburn or tanning, makes sun safety an important health and safety issue that all schools should address.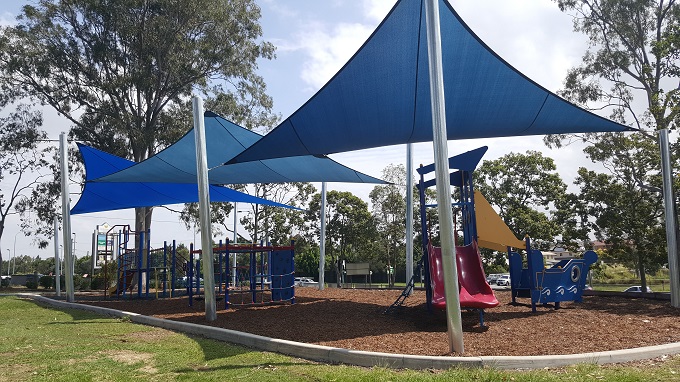 Over several decades now, sun safety in the form of hats and protective clothing have become a standard addition to many school uniforms. In fact it is more common for schools to address hats and sunscreen than shade, according to one report by the Cancer Council. But while it may be relatively easy to encourage hats in primary school, it can be more difficult to insist fashion-conscious secondary students don the broad brim. Hat and sunscreen usage in secondary schools is generally lower than primary schools, according to one report, highlighting the importance of shade as a sun protective measure.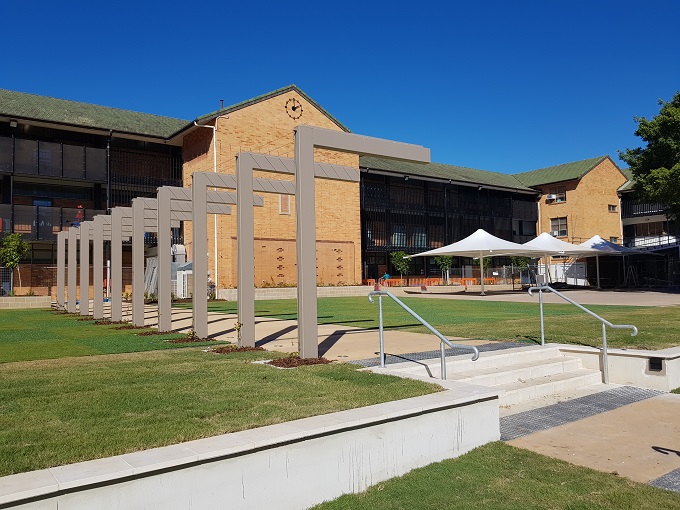 When implementing a school sun protection policy, schools are encouraged to consider shade as part of a suite of sun safety tools.
The Cancer Council encourages schools to undertake a shade audit and has advice on planning and implementing a shade project. Here are some thoughts from expert suppliers in the sector:
Versatile Structures' director Jamie Howard spoke with School News.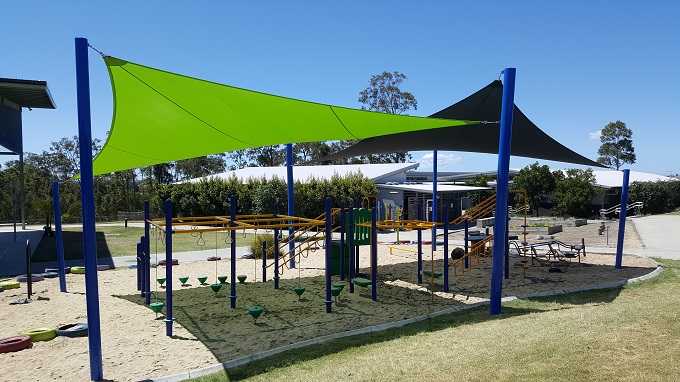 Failure to consider shade a critical design aspect is an all too common mistake on new builds that will end up with under-utilised areas, too hot to play in summer. This generally leads to the installation of shade as an afterthought, which is more costly to complete because the site needs to be re-mobilised, machinery brought back in to complete the works, etc.   
Rubber softfall, artificial grass, textured or coloured concrete, timber decks and other composite surfacing materials can struggle to reflect or transfer heat and generally absorb heat leading to surface that is hot to touch and often not very inviting to play on. Where shade is provided over the temperature of the surface and the ambient temperature within the play area are greatly reduced, leading to a more accommodating and play friendly space.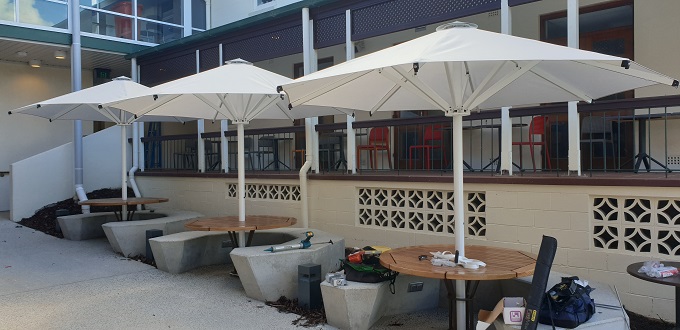 When considering your area, it is important to consider the future life of the structure, what day to day wind conditions, pollutants, contaminants, airborne debris and vandalism potential is applicable. Mass coverage single structures are declining due to the bland appearance they provide. Though more cost-effective, generally speaking structures designed by architects in particular, tend to lean more toward a less uniformed or asymmetrical layout.
Advancements in fabric manufacturing, materials available and R & D progression means fabrics now come with longer lifespans, often around 10-15years minimum. Threads available to stitch the shadecloth panels together are also more robust than previous with some manufacturers offering lifetime warranties to match the life of the shadecloth.
 Ensure you maintain a regular maintenance program including visual inspections, annual re-tensioning and occasional repairs caught early will ensure the lifespan of your shade investment is maximised.
 At this point in time there are only three coatings that should be considered:
Hot Dip Galvanising. this is by far the most durable and hard wearing coating, with expected lifespans from 10 to 25+ years. Appearance though is sacrificed resulting in a dull, shiny grey-silver appearance.
Powdercoat. There are many variances within the powdercoat products and methods available, this coating type is where the most caution should be exercised. Warranty of between 0-10 years can typically be expected for powdercoating options.
2 Pac painting. This is the most durable option for providing a balance of colour and durability with some warranty options exceeding 15 years. This is also the most costly option; however, it can be tailored to your site specific requirements. This system can also be applied over hot dip galvanised steelwork, negating the warranties; however, providing the most durable coloured finish available.
Greenline's Richard Wallace discussed some new trends in construction and design with us.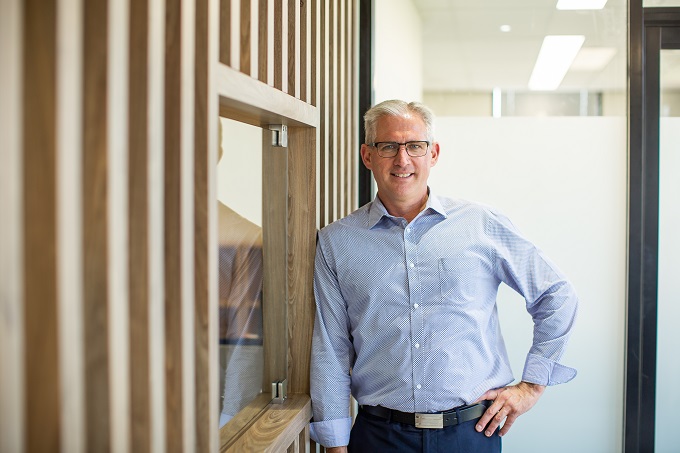 Schools are experiencing pressure on available space and consequently every space in the school environment really needs to be multi-purpose. More schools are providing waterproof covers to their sports courts, allowing what has essentially been a single use space (like a tennis court) to function further as an outdoor classroom, an innovative learning space and even as a passive space during break times, when the weather is inclement or to stay safe from the sun.
The pressure on schools is due to population expansion; for example, there will be a massive 21 percent growth in student numbers in NSW by 2031. This means NSW schools will need to accommodate an extra 269,000 students, with 164,000 of these students in the public system.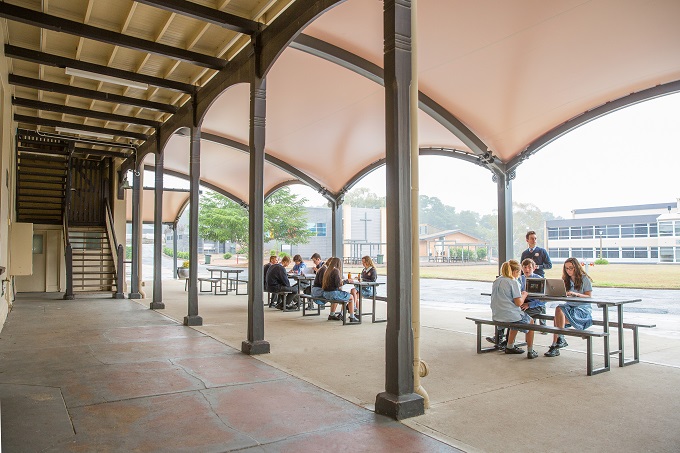 There is an increase in design innovation incorporating all the 'bells and whistles' that schools may need, including lighting, media, retractable sports equipment, plumbing and bubblers. Design can also extend to allowances for fencing and for integration of disability access ways. Schools should be considering their ROI, so work closely with industry specialists who can help develop a strategy to maximise use of space.  As new COLAs move away from traditional industrial and rural style buildings and progress towards modern, multi-purpose education spaces, these areas are being used with more flexibility and learning outcomes are improving as a result.
When schools are evaluating the success of their installation, maintenance is an important consideration. Ultimately, if the structure has been designed correctly, sympathetic to the environmental factors, if it has been constructed with the correct materials and used in the right way, the structure should require minimal maintenance. All these factors should be assessed and addressed in the planning stage to avoid costly errors and unnecessary repair work. Schools should be looking at providers' safety and quality systems, visiting recently completed projects, and reading reviews online to benchmark suppliers.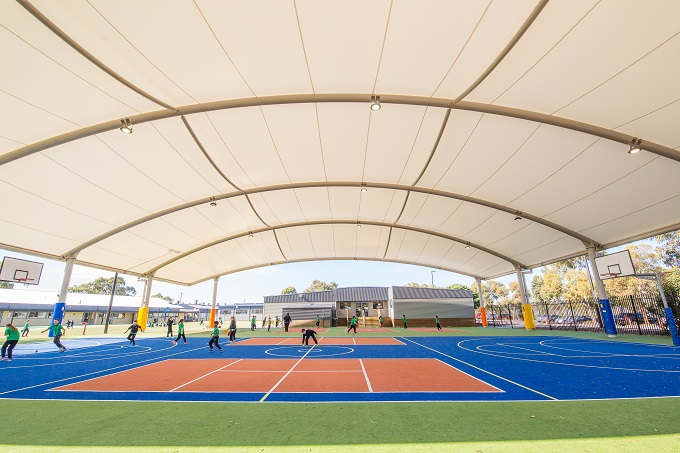 School sites pose unique planning and construction challenges:
Separation of vehicles and children;
Maintaining emergency evacuation paths;
Timetabling challenges for a busy space;
Working With Children Checks for all contractors attending site;
Noise management during exams.
State/territory regulatory planning requirements.
Greater oversight from departments and peak bodies could have schools feeling they are losing their influence over the outcome and relevance to their pedagogy. Aligning yourself with a company that specialises in education will streamline the planning process and give you the confidence that your bases are covered.