News
New teachers score 95 percent in skills test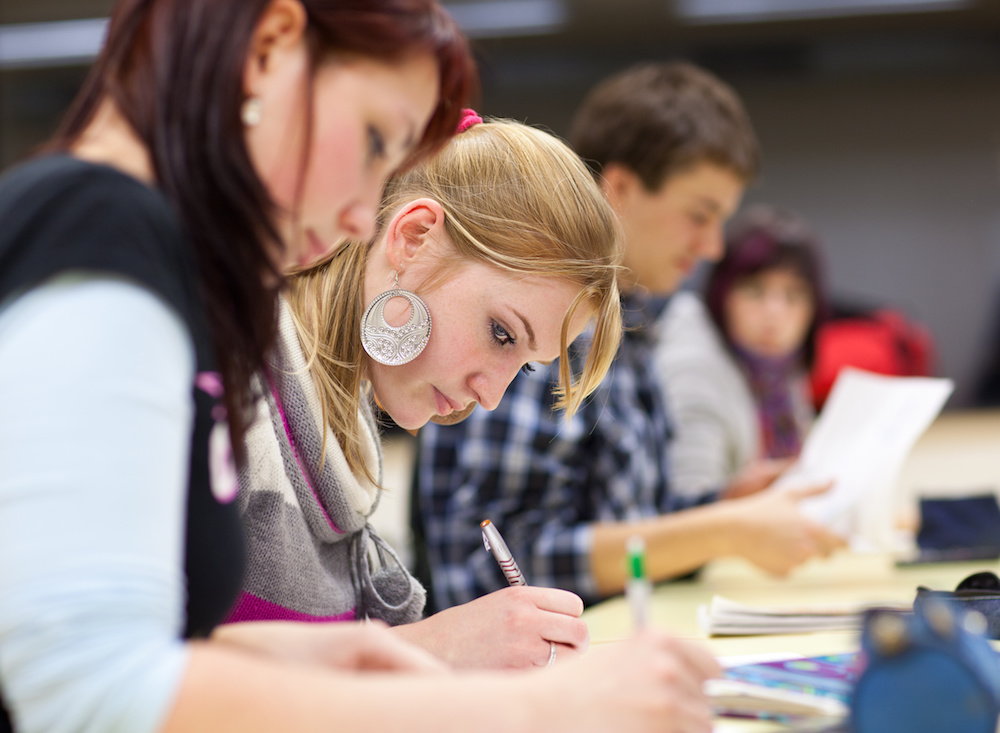 Results from the 2016 literacy and numercy skills test for potential new teachers are out. They indicate that around 95 percent have literacy and numeracy skills at the standard required to teach in Australian classrooms.
Minister for education and training Simon Birmingham said that more than 13,000 students studying to be teachers sat the new Literacy and Numeracy Test for Initial Teacher Education Students in 2016 to ensure they have personal literacy and numeracy skills in the top 30 percent of the adult population.
Minister Birmingham said, "Australians rightly expect that only the best teachers are teaching in our schools".
"I'm encouraged by the strong results in 2016 that saw an average 92.6 percent pass rate for the literacy component of the test and 91 percent pass rate for the numeracy component, compared to 92 percent and 90 percent in the trials of the test in 2015.
"Those numbers jump to a 95 percent pass rate for literacy and 94.2 percent pass rate for the numeracy component when the data is adjusted for those students who sat the test more than once.
"A pass rate of approximately 95 percent for overall students shows this test is driving excellence. Those students, who have initially failed, have worked with their university to bring their skills up to scratch.
"That's good news for Australian students and their families and is a credit to our new teachers.
"While there have been improvements in the numbers of people passing the test, the results also show why the test is necessary to stop under-skilled graduates being able to be registered to teach this and future generations of children.
"While it's clear that many different skills and competencies make up a great teacher, a solid grounding in literacy and numeracy is essential for all prospective teachers to be able to foster the development of these critical skills in students.
"We know that skilled teachers are essential to lifting student outcomes and this test helps ensure we have educators in our classrooms with strong levels of literacy and numeracy skills."
Minister Birmingham said that while some states and universities with teaching students had embraced the value of the test, other jurisdictions and institutions were playing catch-up.
"It's clear that when nearly one in 20 initial teacher education students is not meeting the expected minimum level of literacy and numeracy skills, that the test provides a level of quality-assurance for schools, principals and families.
"Since we announced the test in February 2015 I've had overwhelmingly positive feedback and it's been welcomed by families, students and teachers across the country as an evidence-based tool that will help drive improved student outcomes.
"These results will also help higher education providers to ensure their courses meet public expectations and provide the necessary support for initial teacher education students. It is the responsibility of providers to ensure they are giving their students the support and assistance to meet the requirement to have personal literacy and numeracy skills in the top 30 percent of the adult population.
 "Our teacher education changes are designed to improve the quality of teaching courses and align them to the expectations of principals and school leaders, as well as to lift the standards of those courses with the students they accept and graduate," Minister Birmingham said.
"At a classroom level, we're also working to implement more than a dozen reforms in schools that focus on outcomes in literacy, numeracy and STEM subjects, ensure the best teaching practices are being used and better preparing our children for life after school."
Location of candidate's Higher Education Provider (HEP)

Number of HEPs offering ITE courses

Number of 2016 test sittings*

Status of Test implementation

New South Wales & Australian Capital Territory

19

12,440

NSW – From 1 July 2016 all existing and new students must meet the standard prior to graduation

ACT – From 1 January 2017 the intention is all existing and new students must meet the standard prior to graduation

Victoria & Tasmania

13

9,067

VIC – From 1 July 2016 all existing and new students must meet the standard prior to graduation and to apply for teacher registration

TAS – From 1 July 2016 new students only must meet the standard prior to graduation

Queensland

10

3,105

From 1 January 2017 new students only must meet the standard prior to graduation and to be registered. From 1 January 2018 all existing and new students must meet the standard prior to graduation and to be registered. 

Western Australia

6

560

From 1 January 2017 new students only must meet the standard prior to graduation

South Australia & Northern Territory

4

463

SA – From 1 January 2017 new students only must meet the standard prior to graduation

NT – From 1 January 2017 new students must meet the standard prior to graduation. In addition, from 1 July 2016 the NT Department of Education made it mandatory that a  prospective NT government teacher must have met  the standard to be considered for employment.

Other (HEP w/campuses in multiple jurisdictions)

2

1,345

N/A

TOTAL

54

26,980

 
* Initial teacher education students sitting one or more components of the test (literacy or numeracy), including resits