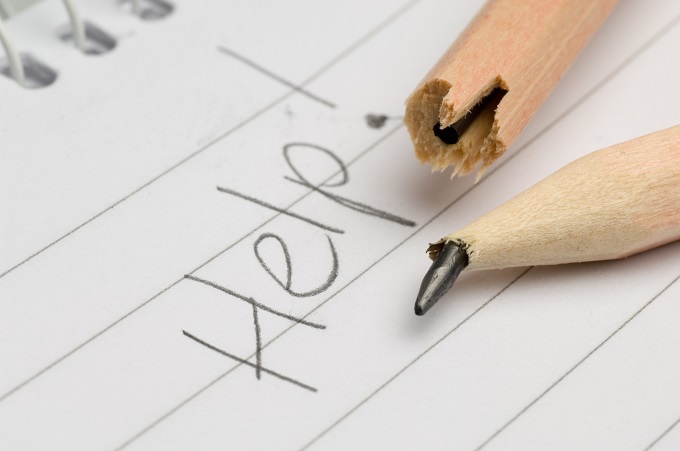 Final school exams, transition to high school, end of year burnout – all stress can be managed with simple techniques to promote life-long strategies for children
As the Year 12 students around the country begin their final exams and the rest of the school years begin the final, frantic term of the year, many households are experiencing high stress levels that can lead to longer-term issues if left unchecked.
With the spotlight on mental health in October around the world, finding ways to cope with times of stress is a vital life skill for children of all ages. But many parents and teachers worry about how to help the children in their care manage their mental health.
Whilst a UNSW School of Education study that surveyed 722 Year 12 students from a range of schools across Sydney concluded that 42% of the respondents registered high-level anxiety symptoms, high enough to be of clinical concern, there can be a danger of over-emphasising the enormity of the end-of-school exams.
"Parents, especially at key times in their child's life, have a lot of concerns around the mental health of their children and are often at a loss as to help them cope, feeling overloaded with complicated information themselves," says Patricia Occelli from mental health service provider Interrelate. Her organisation shared the following tips for managing stress in children and teenagers. 
Ways to manage stress in primary school-age children:
1. Breathing exercises – deep inhale followed by a deep exhale. This gets rid of  the body's build up of cortisol (the stress hormone) and is an instant calm.  Make it into a regular game and watch kids start to self-manage this exercise  when they feel stressed!
2. Play a 'my favourite place' game and get everyone to close their eyes and  imagine they're in their favourite place. Make sure everyone is hearing and  seeing and feeling everything around them. Just five minutes is enough!
3. Create a free-play art session where the children get to express exactly what  they're feeling right now – no judgements (options 1 -3 make a great combined  exercise!)
4. Use music as a stress reliever, either to calm combined with quiet closed-eyes  time, or to create an upbeat, happy, dancing around the room exercise
5. Embrace the therapeutic effect of blowing bubbles (this works for kids of any age – including the grown ups!). The deep breath exercise of blowing the bubbles  combined with the distraction of the bubbles is an instant stress reducer
6. Get outside in the fresh air – rain, hail or shine! Movement and activity outside  provide an instant stress relief. Combined with a discovery or learning exercise  allows the brain to forget about stressful thoughts
Prompts for managing stress and self-care in teenagers:
How's your food and sleep? Sounds simple but, some healthy nourishment and a good night's sleep will always make you feel better
Take a deep breath, breathe it out and repeat. This simple exercise that you can do anywhere,  any time, reduces the cortisol in your body and helps replace it with the happy hormones  (especially good right before an exam!)
What's your favourite place in the world? The beach, your friend's back yard pool? Close your  eyes for 5 minutes and take yourself there and imagine all the sights and sounds that make it the best place to be. Feel better?!
Be prepared. Obvious right? But, we often spend time worrying instead of preparing. No matter  the situation, an exam, an assessment, an interview, a new job, block out some time to prepare  and you'll instantly stop worrying because you've filled your brain with knowledge
Hang out with your family, no seriously! Get together at dinner, talk about the day, have some  banter and remind yourself that these guys have your back
Get into your flow. Whether you're the sporty, arty, crafty or musical type. What's that thing that  takes you somewhere else? The mental distraction and physical distraction helps clear your mind and promotes a better night's sleep
If you're struggling with something please talk to a trusted adult, whether that's a parent,  teacher, family member or friend. Even if you think it's not their area of expertise they'll know how to help
 "Stress is a normal part of life and something that everybody experiences. But, children and even young adults have often not developed their skills enough yet to cope with stress and can find change overwhelming," added Occelli. 
One of the best ways for adults to help children navigate through change is to be present and available. By using simple techniques that can be implemented anywhere and at any time, teachers can help to set up life-long coping mechanisms in children that can help them through stressful situations and retain a healthy outlook on life.
Free tip sheets for Managing Stress in Primary School Children and Managing Stress in High School Children can be downloaded here.