Teacher's Desk
News
'I wouldn't be where I am today': Recognising the outstanding work of teachers
Albert Einstein once professed: "It is the supreme art of the teacher to awaken joy in creative expression and knowledge."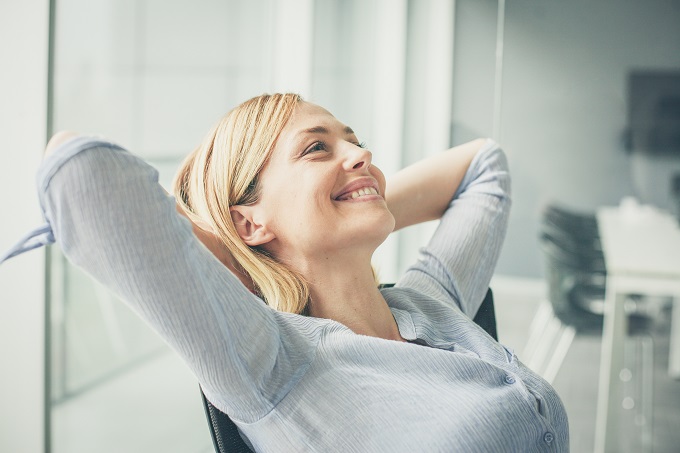 He went on to say that the art of learning is not just about the facts, but the training of the mind to think.
These are the fundamental roles of the teacher: to open young minds through teaching critical thinking skills; to open hearts so that children and adolescents can think rationally and empathetically; and to be a candle that lights up educational and career opportunities in the future.
But despite the essential roles they play in our society, many teachers feel unappreciated.
According to the Teaching and Learning International Survey (TALIS) by the Organisation for Economic Cooperation and Development (OECD) in 2020, on average, one in four (26%) teachers don't feel their profession is valued by society. In fact, roughly 15% of teachers contemplate leaving the profession within the first five years.
Data shows up to half of the 453 Australian teachers sampled left the profession in the first five years after graduation, citing either not having enough or having too much work as the biggest challenge.
Concerns within the teaching profession included teachers' stress, burnout, and high job attrition and turnover.
The COVID-19 pandemic may have exacerbated this problem due to the transition to remote and online learning, the rapid need for technological professional development, access troubles, and mental health challenges reported by both parents and students.
Celebrating teacher influence
"I had so many great teachers in my time, but special thx to Teacher R for showing that passion goes a long way. Your engaging lessons really helped to build my confidence and interest in English. Never a dull moment in your classroom. #ThankYourTeacher"
Australians have overwhelmingly supported teachers and their ability to inspire, encourage and provide kindness to students, especially during the height of the COVID-19 pandemic, according to a report launched to coincide with World Teachers' Day 2020.
Last year, Monash Faculty of Education launched a nationwide social media campaign calling on Australians to #ThankYourTeacher.
Throughout this campaign, our research team and the wider Education faculty encouraged parents and students to take time out to say "thank you" to their teachers using the #ThankYourTeacher hashtag.
An analysis of the responses found Australians were most grateful for teachers' ability to inspire, encourage and provide kindness to students, as well as their dedication and leadership in the classroom, rather than their general subject knowledge.
Many social media posts expressed gratitude for the hard work and commitment of teachers, specifically within the context of COVID-19, as learning modes changed from the classroom to online to ensure quality education was delivered to all students.
The campaign involved the collection of posts by the public in relation to their teachers, using a range of social media platforms, including Twitter, Facebook, Instagram and LinkedIn.
Posts were also written on the #ThankYourTeacher information website, and feedback was collected at two events held in Melbourne from those in attendance.
Of the total 328 posts analysed, nearly half expressed gratitude for the social and emotional support, compassion, encouragement and sense of connections provided by teachers.
A further 37% of posts recognised teachers for their hard work, critical thinking capacity, making connections with students and parents beyond the classroom, and their mentoring and leadership.
Just 31 posts, or about 10%, focused on expressions of gratitude in relation to teaching content, general knowledge or subject-specific learning that participants experienced with their teachers.
Teacher burnout, stress still problematic
In 2019, Monash educators published the Perceptions of Teachers and Teaching in Australia report following a survey of more than 2000 teachers across Australia.
Findings showed 71% of teachers reported feeling underappreciated, 76% found their workloads unbearable, and 58% indicated they wanted to leave the profession.
Teachers cited a lack of respect for the profession, excessive workloads, and a heavy focus on data and testing as the biggest challenges. They felt undervalued, underpaid, time-poor and stressed.
This is despite a glowing endorsement by more than 93% of Australians who say teachers do a great job.
Teaching is regarded as one of the most trusted professions in the world, alongside doctors and nurses, yet teachers continually face challenges that often prevent them from making a difference to the lives of their students.
We owe it to our teachers of today and tomorrow to drive policy changes to reduce the burden of administrative tasks so they can focus their efforts on learning and development.
Driving policy changes for the future
"Teacher O taught me literature in Year 11+12. I was the only guy in class for two years and loved every minute. My interest in literature and the arts was validated; a worthwhile pursuit for a boy from the suburbs…"
The findings of our World Teacher's Day 2020 report demonstrated the student-teacher relationship may be more important than teacher knowledge.
It was clear that Australians valued their teachers in a number of ways, with many describing the significant impacts teachers have had on their learning and wellbeing over time.
These sentiments are consistent with previous international research, which has identified that teachers play a critical role in the success of society.
Results of the current study also need to be considered within the context of the COVID-19 pandemic and the move to remote learning experienced by students across the world.
The findings of our World Teacher's Day 2020 report demonstrated the student-teacher relationship may be more important than teacher knowledge.
Although the vast majority of posts were made pre-COVID-19, a portion are from March to May, when many schools in Australia had moved to home-based learning.
Findings from this study also highlight the importance of teacher training in social and emotional competencies – long-recognised as important for students, but often mistakenly assumed to be already established in teachers.
Teaching is a profession for which Australians are most grateful. However, the stress, pressure and significant responsibilities attached to the profession never wane.
They deserve our thanks.
Victoria celebrates World Teachers' Day on 30 October. Find more information here.
For more information on Monash University's #ThankYourTeacher campaign, and to download a copy of the report, go here. You can watch a video about the campaign here.

Authors: Kelly-Ann Allen, Senior Lecturer Educational Psychology and Inclusion Education, Christine Grove, Senior Lecturer Educational Psychology and Inclusion Education, Nicholas Gamble, Lecturer Educational Psychology and Inclusion Education, Fiona May, Researcher  Educational Psychology and Inclusion Education This article was first published on Monash Lens. Read the original article.