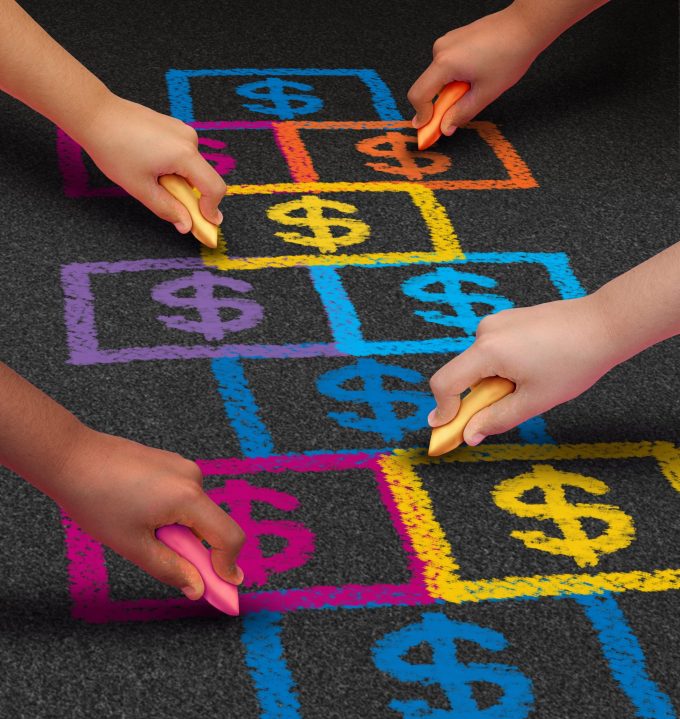 Queensland Government Media Release
Queensland will commit $250 million over two years in the State Budget to build the additional classrooms needed for a significant new era for education in Queensland from 2020.
Deputy premier and treasurer Jackie Trad said the '2020 Ready' funding boost would support students in more than 60 Queensland high schools across the State.
"Our kids are our future and, as a government, one of the most important things we can do is give Queensland students a world-class education," Ms Trad said.
"This investment will deliver more classrooms and learning centres to provide the best possible environment for learning.
"Queensland is a fast-growing State and this investment is about planning for the future."
Education minister Grace Grace said in 2020, for the very first time in Queensland's history, high schools would have a full complement of students across Years 7 to 12.
"This infrastructure program is about making sure we are '2020 Ready'," Ms Grace said.
"This $250 million investment will ensure our schools can accommodate the additional 17,000 students expected in our high schools from 2020 and into the future.
"It brings the total funding commitment towards increasing the capacity of state secondary schools to more than $470 million between 2017-18 and 2019-20."
Ms Grace said the '2020 Ready' program signals the next phase of Queensland's major education reforms, which started more than a decade ago.
"In 2007, the state Labor government gave Queensland children a Flying Start with the introduction of Prep, which we supported with additional, specialist classrooms for Preppies," she said.
"Queensland's first intake of preppies were those whose birthdays were in the first half of the calendar year – so theirs has always been a much smaller cohort of students, known as the 'half cohort'.
"Our next educational reform came in 2015, when we moved Year 7 into high school and established six years of secondary education, which was also supported with significant infrastructure investment.
"However, our smaller 'half cohort' has been in high school since 2015 too – meaning we have never had the full complement of students across all six year levels in our secondary schools.
"With the original prep students set to graduate from high school at the end of 2019, we will have – for the very first time – six full year levels of students in Queensland secondary schools from 2020.
"This new $250 million investment for additional classrooms will prepare those schools identified as requiring additional capacity for the additional students expected in 2020."
High schools receiving '2020 Ready' projects in 2018-19 and 2019-20:
• Albany Creek SHS
• Alexandra Hills SHS
• Beenleigh SHS
• Bremer SHS
• Bribie Island SHS
• Brisbane SHS
• Caboolture SHS
• Cairns SHS
• Cavendish Road SHS
• Centenary Heights SHS
• Centenary SHS
• Chancellor State College
• Cleveland District SHS
• Coolum SHS
• Ferny Grove SHS
• Flagstone State Community College
• Forest Lake SHS
• Glenala SHS
• Harristown SHS
• Helensvale SHS
• Highfields State Secondary College
• Indooroopilly SHS
• Ipswich State High School
• James Nash SHS
• Kawana Waters State College
• Kedron SHS
• Kelvin Grove State College
• Laidley SHS
• Lowood SHS
• Mackay Northern Beaches SHS
• Mansfield SHS
• Maroochydore SHS
• Marsden SHS
• Meridan State College
• Mount Gravatt SHS
• Mountain Creek SHS
• North Lakes State College
• Ormeau Woods SHS
• Pacific Pines SHS
• Palm Beach-Currumbin SHS
• Park Ridge SHS
• Pimlico SHS
• Pimpama State Secondary College
• Proserpine SHS
• Rochedale SHS
• Southport SHS
• Springfield Central SHS
• Stretton State College
• Sunshine Beach SHS
• Tamborine Mountain SHS
• The Gap SHS
• Toolooa SHS
• Trinity Bay SHS
• Varsity College
• Windaroo Valley SHS
• Wynnum SHS
• Yeppoon SHS       
Schools which have already received new infrastructure under this program (completed in 2016-17 and 2017-18) are Coolum State High School, Dalby State High School,
Flagstone State High School, Gladstone State High School, Harristown State High School, Highfields State Secondary College, Mansfield State High School, Mountain Creek State High School,
Murrumba State Secondary College and Southport State High School.