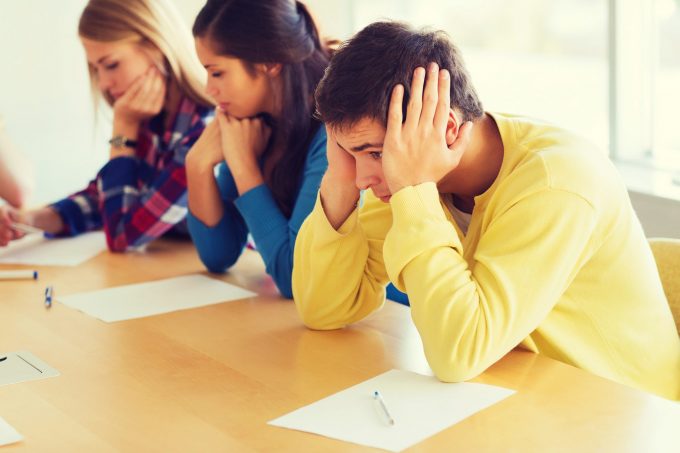 THE education scores of Australia's lowest-performing students are plummeting by international standards, costing the nation billions of dollars, a new report claims.
The Public Education Foundation this week released its latest issues paper What Price the Gap? which found widening educational inequality between the top-performing and lowest-performing students from 2009 to 2015.
Declining education standards cost the nation more than $118 billion over a six-year period, with the lowest-performing students suffering the greatest decline in achievement.
Alarmingly, the report claims, the scores of students at the bottom have fallen almost 50 per cent more than those at the top, with the educational inequality costing Australia about $20.3 billion or the equivalent of 1.2 per cent of GDP.
The economic impact to Australia has been named the so-called "inequality effect" and has led to calls for more investment to improve educational outcomes for those who are worse off.
"While all groups have fared worse on the international PISA tests, the performance of those at the bottom has fallen by almost 50% more than those at the top, exacerbating inequality between the two ends," the Public Education Foundation's executive director, David Hetherington, said.
"To address the growing inequality and continued slide in international rankings, Australia's education system needs to focus explicitly on turning around our lowest performing students," Mr Hetherington said.
The Public Education Foundation report outlined a range of recommendations to improve the performance of the lowest-achieving students including targeted teaching approaches, alternative learning programs, second classroom teachers to support underperforming students outside the classroom, especially in disadvantaged communities and keeping some spots in selective school for comprehensive students, and a firm commitment to needs-based funding for schools.
"This is not only a challenge for families with lower performing students; it's a pressing concern for all Australian families.  A lower performing, less equal education system means lower living standards and less opportunities for all Australians in the future, whether they are at the top or the bottom of the tree today," said Mr Hetherington.
The What Price the Gap? issues paper can be found at https://publiceducationfoundation.org.au/news/media-releases/