Teacher's Desk
News
PISA score decline? Funding? Staff shortages? No, "the problem is the protection of teachers" according to Edu Minister
In a bizarre string of comments that also promoted anti-bullying resources, Acting Education Minister Stuart Robert suggested that "the bottom 10 percent of dud teachers" were to blame for the drop in educational outcomes.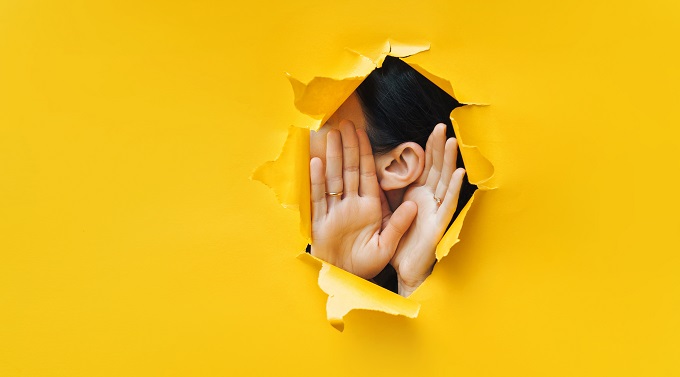 On the day before the National Day of Action Against Bullying and Violence, which he referenced at the beginning of his speech, Acting Education Minister Stuart Robert addressed attendees at the Independent Schools' Conference and made a slew of comments that have enraged the teacher union and attracted widespread criticism from the government school sector. 
Citing declining PISA results nationwide, he advocated for "quite substantial changes"  that bafflingly involved reinstating "Christian heritage" content to the National Curriculum. Currently, ACARA is clear that in the Australian Curriculum, "religion is represented as a study 'about religion' rather than study about a particular religious faith". 
The majority of his contentious comments came from the Q&A that followed his initial speech. Robert said:
"In terms of HASS, in Humanities and Social Sciences, I'm not interested in wiping out the Christian heritage out of our National Curriculum we should be proud of it. We should understand our Indigenous heritage and our strong place in the world but understand how our nation was founded.
I don't want to teach children in Year 2 to identify a racist statue, I mean are you kidding me? This is nuts." – Acting Education Minister Stuart Robert
"I look at what the Gates Foundation and others have done, and they've all found out that if you knock down the bottom 10 percent of dud teachers, you will actually get our PISA results back to where they should be. The point being, if we can take the bottom 10 percent quality of teachers and turn them into the average quality within the teaching profession, we will arrest the decline.
"Now I don't think it's a problem in your schools because frankly, you can hire and fire your own teachers, I'm talking to the heads of your schools here. And there's no way they will accept a dud teacher in their school like, not for a second. So for your school, you just don't have them, you don't have bottom 10 per cent of teachers dragging the chain. But for every teacher you don't have in your organisation is where they go?
"When we look at the bottom 10 per cent if you take out your system, which I think is excellent and move to other systems, you start to see not just the bottom 10 per cent. So why don't we face the brutal reality that we have got to arrest the quality of our teaching, if we are going to make a difference when it comes to it and stop pussyfooting around the fact that the problem is the protection of teachers that don't want to be there; that aren't up to the right standard; that are graduating from university or have been for the last 10 years and they can't read and write. They can't pass the LANTITE test."
Teacher union responds to shocking comments
The Australian Education Union slammed his comments as "deplorable", with Federal President Correna Haythorpe adding that Robert has "slandered the public school workforce that has been the backbone of Australia's education system, especially during the past two turbulent years."
These comments are absolutely shameful and can only be viewed as insulting to the dedicated, high quality public school teaching workforce.
"Public school teachers have always been an easy target for politicians like Minister Robert who think that a cheap and easy headline which attacks teachers for declining educational outcomes will let his government off the hook for their failure to prioritise public education." 
These comments, she added, "once again show the Morrison government's outrageous preference for the private school system, a preference which comes at great cost to the teachers and students in public schools. The Minister is out of touch with reality here – perhaps he should leave the business of teaching and learning to the teachers, as his report card would say 'F for fail' today.
"Public schools are underfunded by at least 4 billion dollars every year and successive Coalition Governments have shirked their responsibility time and time again. Where is Minister Robert's outrage about the deep inequality facing public school students across the nation? Put simply, the Morrison government is missing in action for public schools."
Pivot to bullying prevention
In what might be perceived as dramatic irony: on Friday, Robert released a statement promoting the National Day of Action "as an opportunity to teach what kindness looks and sounds like, and to demonstrate kind behaviour, both of which play important roles in bullying prevention".
He said: "This day of action ignites bullying prevention conversations for schools today, but real change continues every day. Together we can make a change. From small acts of kindness to being a proactive bystander, everyone has a role to play in bullying prevention. 
Still, the government's Bullying. No Way! website has a wide range of resources available to schools, teachers, parents, students, and the school community, offering resources to support Australian schools and communities in preventing and responding to bullying. Resources for Years 3 to 12 can be found online at bullyingnoway.gov.au
Full transcript of Stuart Robert's address can be found here.