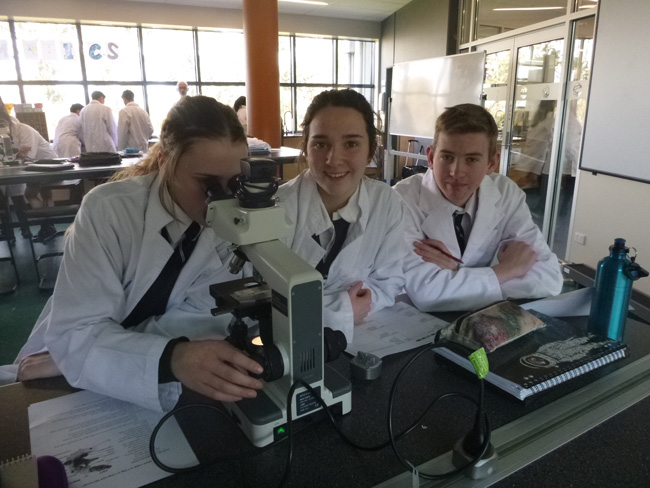 Thirty students from across regional Victoria have had the opportunity to study nanoscience, stem cells and astrophysics, through John Monash Science School's 2016 Regional Science Exchange program.
The students have studied at Victoria's leading specialist school in science, maths and associated technologies. The annual exchange program gives year ten students from regional Victoria the opportunity to attend the specialist science school in Clayton for four weeks of intensive study.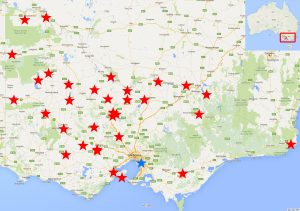 This year, students from areas including Murrayville and Red Cliffs in the north west, through Horsham and Boort, across to Rutherglen and Tallangatta in the north east, and all the way over to Mallacoota in the south east travelled to Melbourne to attend John Monash Science School (JMSS).
Each year, budding scientists are invited to JMSS to attend classes with like-minded students, visit Monash University for science workshops, and experience Melbourne. Students will study emerging sciences in fields such as:
Nanoscience and nanotechnology

JMSS Regional Science Exchange participants

From cells to systems (biomedical science including stem-cell technology)
Our dynamic earth (geosciences)
From logic to magic (enhanced mathematics)
Bioinformatics (decoding the genome)
Imaging science
Analytical and spectroscopic science
From quarks to quasars (astrophysics)
Pharmaceutical science
Students are well provided for in the area of IT; they can either bring their own device (BYOD), or work with laptops and iPads provided on loan during their visit.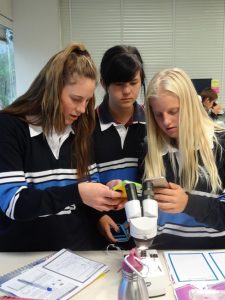 Being so close to Monash University, students benefit from workshops and access to experts in their field. Regional exchange students return to JMSS to present an 'emerging science' project to peers, parents, teachers and academics at the annual JMSS Science Fair each October.
While the 2016 regional exchange cohort numbered 30 students, the number sometimes falls between 15 and 20. The numbers are dependent on the availability of home-stay places, according to science outreach and marketing manager, Lisa Horsley. "Sometimes we have additional regional families offering places for their own relatives of friends. If we could build a boarding house close by, we would love to offer this program year-round", she added.
Ms Horsley said a state government grant and sponsorship from Bendigo Bank have funded the program in the past, but at $8000 per student, the school is looking for sponsors to make the program sustainable in the long-term.
A program fee of $490 per student is payable by the student's family or their school. This fee goes towards home-stay reimbursements, additional teacher costs, uniforms, welcome and farewell lunches, excursions and activities.
With the promotion of STEM engagement for girls a topic of discussion and concern, I was curious about the girl/boy split –  and the numbers were encouraging. While the number of places for boys and girls depends on the families who offer the home-stay, families are usually willing and able to accommodate either gender.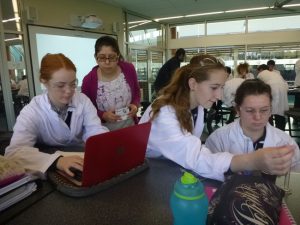 Once home-stay availability is established, JMSS selects students evenly from the number of schools that have applied. "This year we had 18 schools and we were able to pick up to three students per school, though some schools only had one applicant in their year level", Ms Horsley explained.
Lisa Horsley advised that students are selected "based on their passion for science, maths and technology", and the gender split is not a main concern. "This year we had 16 girls and 14 boys. Last year we had 23 girls and nine boys and in 2014, we had 17 girls and 13 boys" Ms Horsley reported.
There is also a professional development program for teachers included as part of the experience. The two-to-five-day program is designed for regional teachers to spend time at JMSS working with team teachers, developing curriculum and presenting cutting-edge science. 
For more information visit the Regional Exchange information page on the John Monash Science School website.