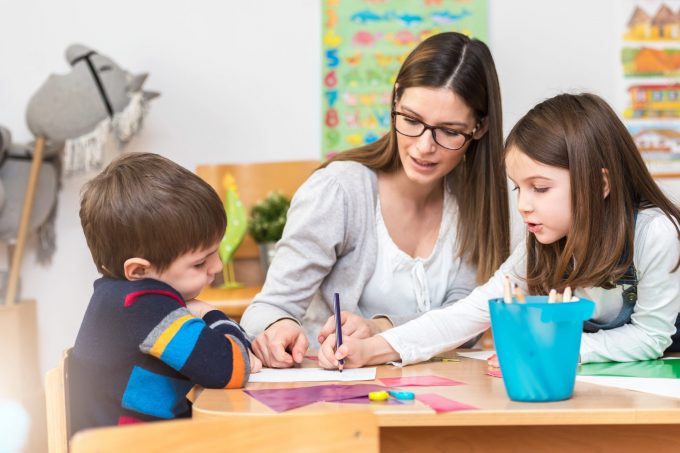 The rise of "working families" in Australia has led to an increasing need for general child-minding of school-age children.
Out of School Hours Care (OOSHC), which offers childcare before and after school and during school holiday periods, has been growing up to eight per cent each year.
With fewer families able to rely on grandparents or a friendly neighbour to watch the kids, more schools are introducing convenient care services on campus.
However setting up an out of school hours care service requires more than hiring a group of baby sitters for a few hours in the afternoon.
The sector falls under childcare and is governed by compliance and regulations that add a layer of complexity to a school's day-to-day business.
Outsourcing out of school hours care to commercial or not-for-profit providers is a growing trend which enables schools to focus on their core business while still providing quality child-minding services.
Industry opinion
Extend After School Care CEO Darren Stevenson says the three areas of greatest consideration when setting up an out of school hours service at school are:
Staff: Ensure the people hired to look after and teach the students have the correct qualifications. Co-ordinators should have at least a Diploma in Children's Services or Certificate III in Childcare Services. Staff should all be first aid and CPR trained.
Says Darren: "The most important thing when setting up are the people running the service. The same way that classroom teachers are vital to the success of schools, with OOSHC, the educators are vital to the success of the service. Therefore you need to focus on the right staff who are passionate and engage with the students but are also qualified and experienced."
Programs: Childminding services involve more than supervision. Programs should be engaging and enjoyable, encourage social development, hone problem solving skills and set challenges.

Says Darren: "We want children to go to OOSHC because they are happy to do so, not just because they have to. Does the program have engaging resources, board games, reading areas, games to play, structured activity?"

Management: Co-ordinators should keep accurate records on everything from attendances to education tracking and daily observations. Management duties also include administering the childcare subsidy and general compliance.
Says Darren: "Compliance and regulations can be difficult that's why outsourcing is a growing trend. A lot of hours can go into managing the service."
Darren says principals should select a provider that also complements the schools ethos and values.
"Ask for word-of-mouth references and due proper diligence; search online for breaches, bans, fines. Does the provider have a good track record of compliance, treating people well and building long-lasting relationships with schools?"
Sherpa Kids Australia General Manager Michael Rasmussen says schools should make an informed choice rather than selecting the most well-known providers.
"In my opinion there needs to be a solid balance between what is best for the children and families and what is best fit for the school," he says.
.  With this in mind, communication, engagement and staff are the important elements to consider when choosing a provider for your school. 
Communication:
Dialogue between parents and the provider and between school and provider is critical. 
Says Michael: "It may seem simple but parents and schools not being able to speak with the decisionmakers of their services can be extremely frustrating."
Engagement:
Providers that engage in a genuine relationship with the school generally provide a service that is viewed as an extension or partner of the school.
Says Michael: "It needs to be more than just about financial remuneration.  Big providers can obviously offer higher rents, financial incentives etc, but does this ensure a real partnership and better care?" 
Staff:
What do the provider's staff bring in terms of value to this service? Are the staff consistent or do they turnover regularly?  Is the owner/director involved in the service?
Says Michael: "As would be the case in the school employing staff, they should look at the providers staff in a similar way."