Hachette Children's Books are excited to sponsor School News Magazine's 'Oh Captain my Captain' competition for Term 1 2017. Entries now open! So gather your budding writers and win $500 worth of books for readers aged 12-17 for your school library.
Although we may have lost Robin Williams, that phrase from Dead Poets' Society will never die. "Oh Captain My Captain" will forever echo in the minds of educators around the world.
Teachers matter, and School News is interested in hearing from students about their most inspirational teacher. So we ask all high schools to engage with their student body, and offer them the opportunity to formally acknowledge their most inspirational teacher in a piece to be published in national education magazine, School News, Australia.
Not only will the winning student win $500 worth of great titles for their school library, your budding writer will get published!
 The story will run in our print magazine, and online, where there will also be space dedicated on the School News website for highly commended entries.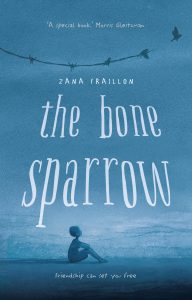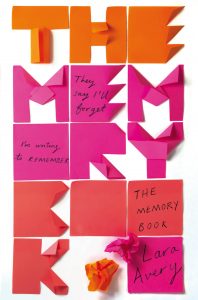 School News Term 1, 2017 – Oh Captain my Captain will be sponsored by Hachette Children's Books. 
Thank you Hachette! 
Entries should be emailed to Suzy Barry at [email protected],
and must include:
Composition of no more than 500 words
a photo of student and teacher (not necessarily together)
student name
age and year level
school name and contact details 
Last issue, School News invited high school students from around Australia to acknowledge a teacher they would stand on their desk to honour… School News is excited to announce our first winning entry.
A special young woman called Baneen Moosawee from Holroyd High, a Sydney school with 60 percent of students from a refugee background, and 88 percent with English as their second language has overcome what could have been 'second language limitations'.
Baneen has honoured Miss Kate Bailey, with some evocative imagery and ardent appreciation.
Baneen has also won $500 worth of books from publisher Scholastic for her school library, so well done Baneen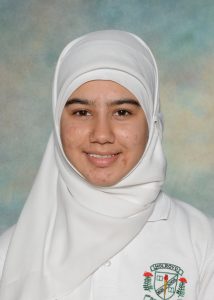 My name is Baneen Moosawee and I have a teacher who has inspired me. A teacher is someone who educates you and who plants the seed of knowledge, sprinkles them with love and patiently nurtures their growth to produce tomorrow's dream.
I have a teacher who I think has inspired and helped me along with many other students. To the world she may be just a teacher, but to me she is my hero. Her name is Miss Bailey, she is my year adviser and also my geography teacher at the moment.
When I met her I was in year seven and I was astonished by the way she spoke to me. At first I was a bit scared to talk to her, because I wasn't confident enough to talk, but when I talked to her I wasn't scared anymore. She talked to me as if she knew me.
There are no good enough words that can describe her, she has done so much for her students and also for the school.
A bunch of students and myself wanted a netball team so we could practise and get better at it, so she organised a netball team and taught us how to play. She also organised "the homework help" after school for all the students to come and study and help them with their work. She also started "the enrichment group", which we went on a lot of excursions, including going to the newspaper company.
I adore her so much, she sacrifices her time to help us learn better and achieve our goals. Our netball team is getting stronger and it is all because she encourages us and doesn't let us give up.
I am amazed how she comes up with great ideas and activities and helps us achieve our optimum goal. I want be as helpful and nice hearted as she is, I never want to let her down as she has done so much for me. I want to make her feel proud because she is always there when I need her help. I wish I could do something in return, she is like my mother at school.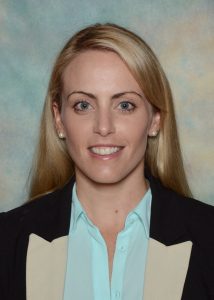 She always keeps repeating things until we understand it and all of us get good marks in exams. She is always ready to sacrifice her lunch time to help us with our studies. Today she is teaching, so tomorrow her students lead the world. She is not only preparing us for tests or exams but for the real life as well.
All of our teachers are willing to help us but Miss Bailey is always ready to help us, she is like a hero in my eyes, whenever her students' needs help she is there to help.
She opens many doors of opportunity for us and also teaches us how to enter that door. I wish there was a way that I could thank her as she has helped us and inspired me a lot.


School News Term 4, 2016  – Oh Captain my Captain was sponsored by Scholastic Australia – committed to producing quality literature for schools. Thank you Scholastic!