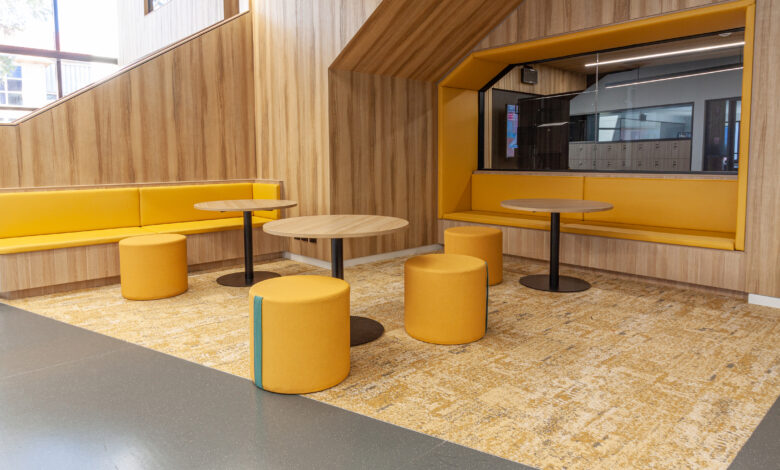 A collaboration between Brighton Secondary School and Resource Furniture became the stunning backdrop for celebrations on the official September opening of this South Australian school's new building, Tarni Warra meaning 'sound of the waves' in Kaurna language.
The project included a significant refurbishment of the school's original 1952 Spence building and was made possible through a $13.8 million investment by the state government's Capital Works Program, signalling the important shift from Year Seven to high school.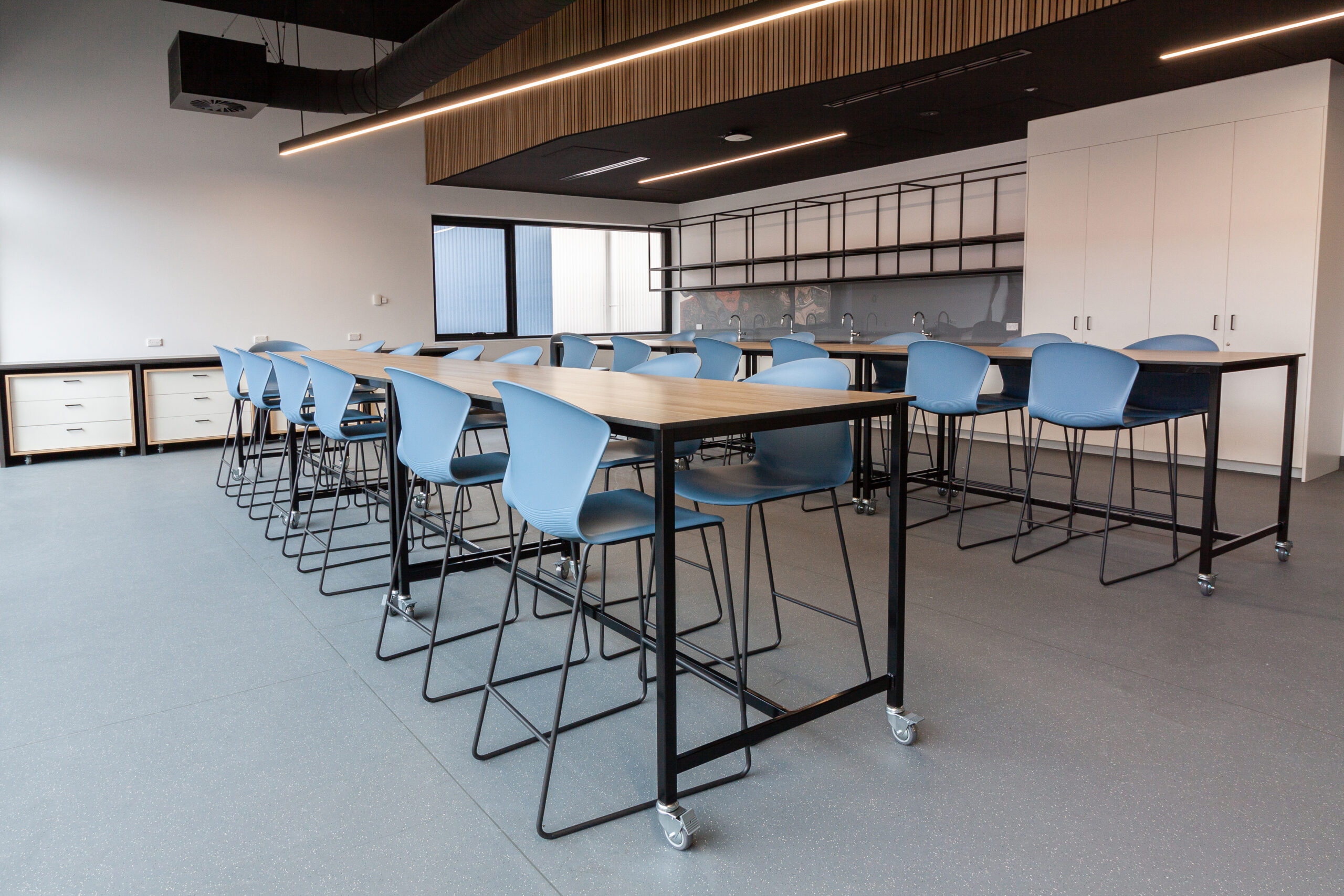 The school told us they are thrilled with the finished building and recently welcomed the first crop of excited Year 8 students to enjoy its new flexible learning spaces, ahead of Year 7s joining the school in 2022. The building is designed to cater up to 600 students for their core learning.
This impressive school refurbishment project was completed in just over 12 months. The educational furniture and storage solutions within the space were exactly what the school had in mind, according to school Venue and Facilities Manager, Marcus Falckh the learning space was finished, furnishings were supplied, and all were fitted both within budget and on time!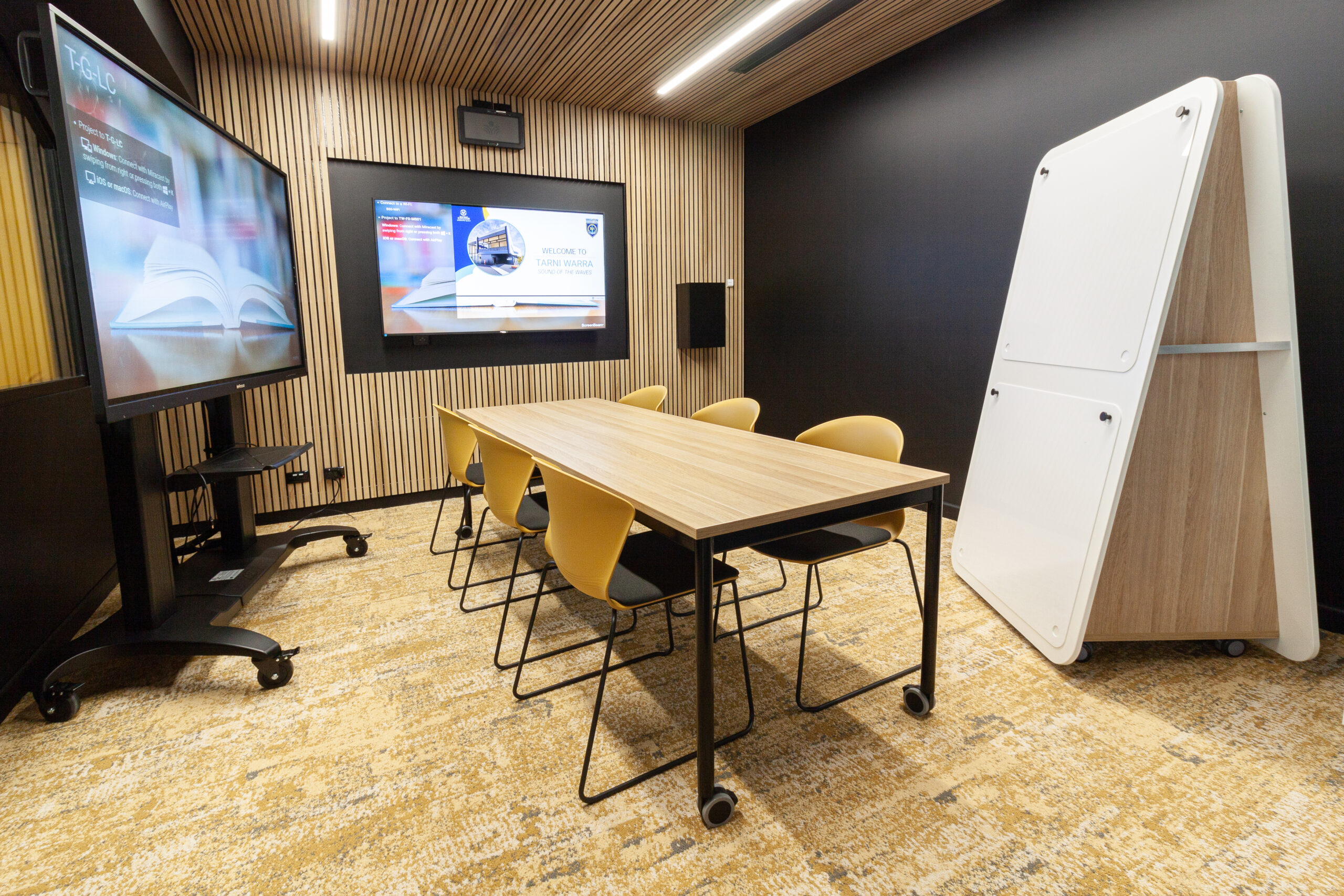 He said: "We wanted a flexible and functional learning space for our Year 7 and 8 students and to achieve this we worked closely with the architect and furniture supplier. We are very happy with the result."
All the furniture is designed to move easily around the space and to present learners with options. This increases functionality and caters to many different learning and teaching styles.
The tables are on castors which means teachers can easily rearrange the room to fit the needs of the lesson" Marcus said.
 "We like that we have such a variety of furniture, while still achieving consistency and we appreciate the student lockers which seamlessly fit into spaces throughout the building."
Resource Furniture sourced and custom-made much of the furniture to fit the school's brief and the colours and wood grains sourced are exactly what the school and architect wanted.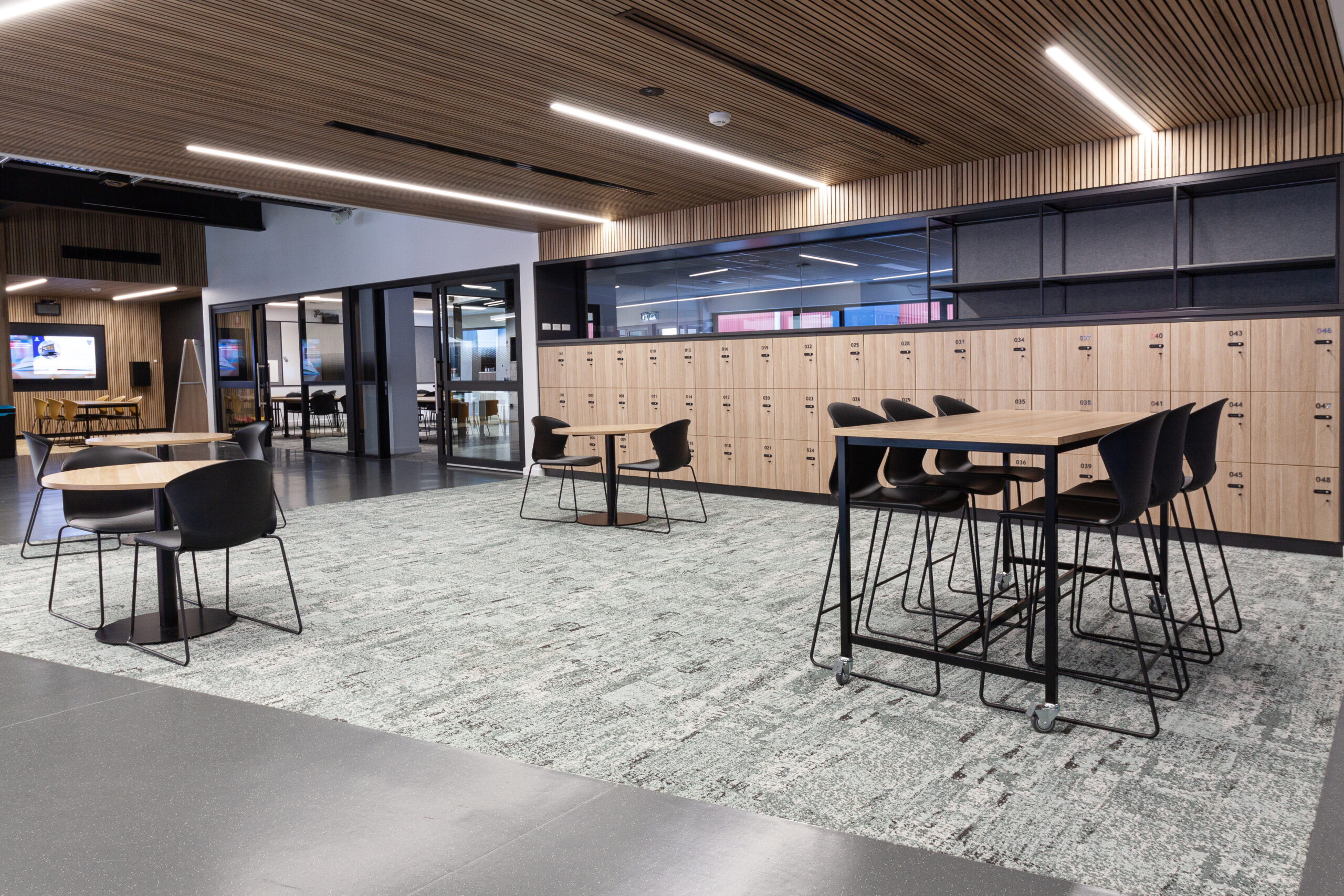 Marcus said: "Resource Furniture perfectly matched the timber tones used throughout building to the furniture they supplied. They also constructed the lockers to match the timber and created a beautiful seamless look. It all works together and all fits into the space.
"The students absolutely love it."
Emma Gillings from Resource Furniture told us: "At Brighton Secondary School, our approach was to work alongside the school and architect to fulfil the brief. We furnished the space with a range of educational furniture and storage, and we were able to create the right functionality, colour scheme, and flexible layout.
"We are very proud of our work on this space. To achieve the perfect finishes in the general learning areas we used neutral tones and wood grain. To differentiate the breakout and media spaces we introduced colour–mustard yellow.
"The storage lockers were custom made throughout the whole building, to do this we worked closely with the joiner and when it came time for the lockers to be fitted, we did hold our breath, but they fitted in like butter!"