Administration
Health & Safety
School communication played vital role supporting trans student
It's unlikely one goes into teaching and school administration thinking about making media releases and how to handle what could be considered controversial topics, but there has been nothing but praise for how Principal Bradley Fenner and Independent South Australian school for boys, Prince Alfred College have handled media interest in its support of Year 12 trans student, Alice.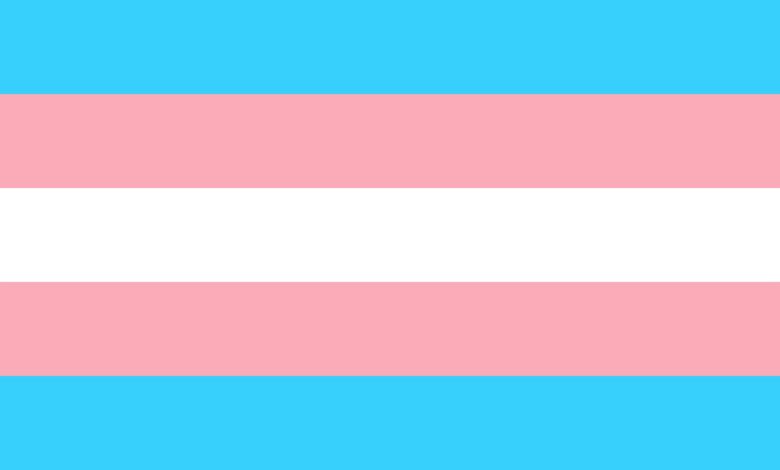 School News spoke with Principal Bradley Fenner about the vital role of strong communication skills in ensuring a smooth path for Alice and the school over the past few months.
Prince Alfred College has been in the news a lot recently, after the story broke earlier this year about its heartwarming support of Year 12 student, Alice, who had indicated she would like to stay at the all-boys college to complete her final year of education.
When asked what advice he would give to other schools facing a similar situation, Principal Fenner replied: "My advice would be to engage openly and supportively with the student and their family from the outset.
"I would encourage any school not to be judgemental in approaching this and also ensuring that there are appropriate support structures around the student concerned, both within and outside the school. Sharing details with key staff in the early stages whilst resolving the School's response is also important."
The response by the school and its respectful stance towards Alice has been praised in many forums, with the South Australian Rainbow Advocacy Alliance (SARAA) congratulating the school and stressing that the importance of the message Prince Alfred College is sending is impossible to overstate. 
Multi-stepped approach
The school's approach was multi-pronged, with the first step working closely with Alice to map out a process that she was comfortable with.
"In developing the communications process relating to Alice's transitioning, we resolved with her that the first step would be for her to address her year level in one of their regular meetings," said Principal Fenner. "We wrote to all staff members immediately after Alice had spoken with her peers and then later that day sent a letter to all parents."
A few days later, Principal Fenner spoke with all the secondary school students, deciding it was preferable to speak with them personally rather than writing to them. By this time there had already been considerable media interest, and the final step was to write to the entire Old Scholar community.
Part of the process involved touching base regularly with Alice, as well as other students, in order to have a continuing understanding of how things were going.
Wider impact
Although Principal Fenner emphasises that the school's focus was always on supporting an individual student, and there was not an attempt to develop a policy that would cover every eventuality that could occur in the future, there has been a widespread positive impact that extends beyond a single student and her peers.
"It has been humbling to receive messages from people both within and outside our school community expressing appreciation for the position that we took," said Principal Fenner. "We found that two of our families have other transgender children and they were grateful for the example that we had set in supporting a transgender student and thereby normalising their situation."
Principal Fenner said it was essential that when explaining the school's position, he was able to refer back to Prince Alfred College's strategic plan. "[It] commits us to 'Promoting a culture of inclusion where diversity in all its forms is valued and celebrated'. This emphasised to me the importance of having clarity of values and direction to guide us. As I commented at one point in the media, these statements cannot simply be words on a page but must be the principles by which we live and act."
Responding to negative feedback
Despite the overwhelmingly widespread positive feedback, the College did receive a small number of negative messages from former students.
"One… tried to organise support from others to get the decision to support Alice overturned by the College governing body," said Principal Fenner. "However, as I had involved the Board in our thinking and decision-making on this matter, there was unanimous support for what we had resolved and hence no interest in changing."
Also important in the school's response was individually responding to all individuals who were critical of the school's decision. "[We] outlined our reasons, expressed our respect for their differing view and offered to meet with them to discuss the matter further. None took up that offer."
Lessons learned for the future
In what was a situation with many 'firsts', the school reached out when required in order to seek advice and support. "Our key counselling staff were in touch with external support and the professionals outside the school who are dealing with this student. We then accessed appropriate online material to develop our understanding of gender dysphoria and the best ways to support a student transitioning," said Principal Fenner.
At every stage, the focus was on the individual student and Principal Fenner said that, on reflection, speaking with Alice about mapping the process and keeping her in the loop, was vital. "We focused on what we believed was right for this student, as I hope we would always continue to do in the future. Having identified that dress, appearance and presentation are key issues for a transitioning student, we discussed with Alice from the outset what she might wear to school. Having talked through the alternatives, Alice has decided to remain wearing the standard school uniform for the rest of this year."
Principal Fenner reported that as Headmaster, he has been affirmed and moved by the many messages of support he has received over the previous months. "Indeed, the word which kept appearing in the messages was "proud". Members of our community were proud of Alice and proud of us as a school for our support for this student. Some Old Boys and parents commented that they had never felt prouder of the College than they did over this issue."
While this author agrees with SARAA's position when they write "we look forward to the day when such stories are not considered newsworthy because they're simply the norm", the fact remains that this is a relatively new situation and the success of Prince Alfred College's approach shows the importance of respectful, planned and clear communication with a willingness to discuss and engage.