Administration
Industry voices
CASE STUDY: Custom curved seating design delights students
Resource Furniture stepped in to deck out Stradbroke School's new building facility for Reception students.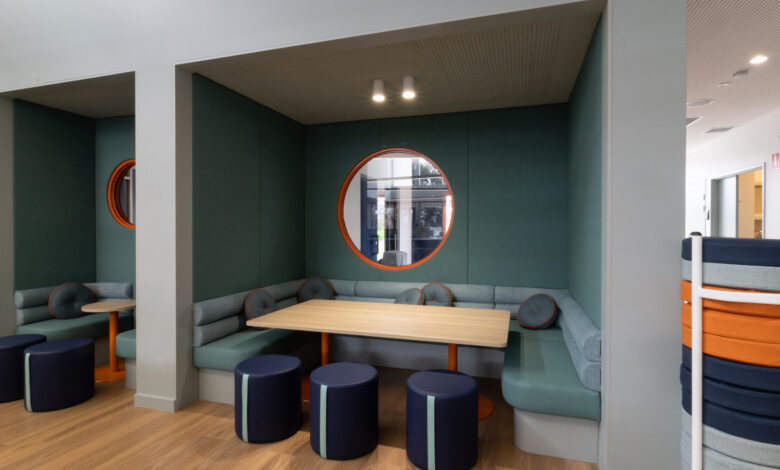 "Many of our items were customised specifically to suit reception students, such as lower seat heights and table heights," explained Resource Furniture's Business Development Executive, Grace Misso:
The Architect and Interior Design team from Das Studio had an excellent vison and pallet for the project and approached us to assist.
What made the furniture so special, Grace revealed, was that "the custom curved seating was designed specifically for this project, by the Resource Product Design team".
She said: "It was designed to be the center of the breakout seating area, with colourful vinyl and the ability to be mobile and modular. Ottomans needed to be light and have handles, making them easy for young students to move around and collaborate.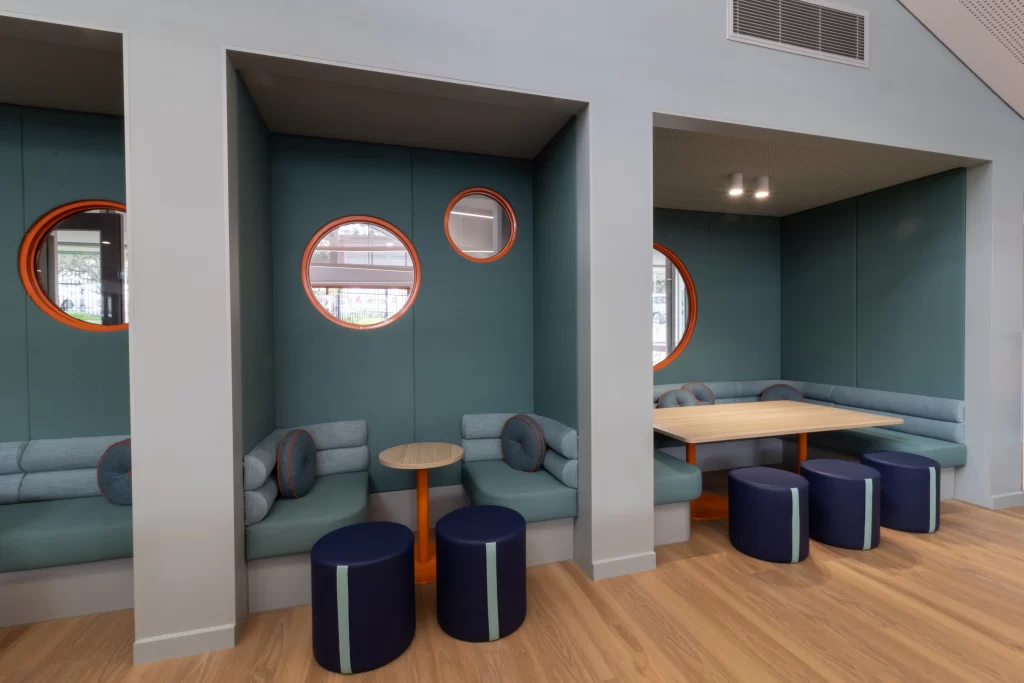 The school praised each of the products sourced from Resource Furniture, particularly the Delphi Plus chair with timber swivel base, mobile storage unit, tote trolley, acrylic fronted book box and Modulus flip table with modesty, which were chosen for the classrooms.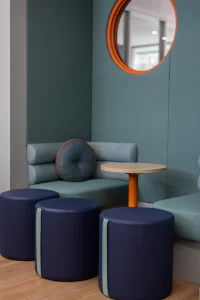 The school opted for the "mini ottoman, pie ottoman and table set, Modulus flip table and custom curved back-to-back seating for the breakout space" as well as "Bean Bag Game Nordic Concrete and Hills and Valleys for the small withdrawal room".
For the teachers' preparation space, the school chose the Actiu Trama 30 table with Custom D-Shape worktop. Meanwhile, for the breakout nooks and small withdrawal room, a custom rectangle table with double disc base and custom round disc base was ideal.
Grace also told us it was important for projects like these to be considerate of lead times on products: "We used local manufacturers, reducing the lead time to 6-8 weeks. For schools looking to complete a project like this we recommend speaking with our team as early as possible so we can take the time to plan and execute the vision of the school in the most effective way."
Since the project, the school happily advised: "The space is being used and the teaching team and the students are very happy with the new learning space."