A key event on the academic calendar, the National Education Summit returns to the Melbourne Convention & Exhibition Centre on September 1–2, 2017 offering concurrent conferences, masterclasses and interactive seminars tailored to principals, school leaders and business managers and educators from K-12.
Co-located with the National Education Summit, The Education Show is the official free exhibition of the Summit and will feature over 100 exhibitors showcasing school resources and products as well as services and technology for classrooms, schools and careers.
As part of The Education Show, there will also be a free seminar program featuring leading experts on the show floor. With PD hours available across all free seminars, the program includes: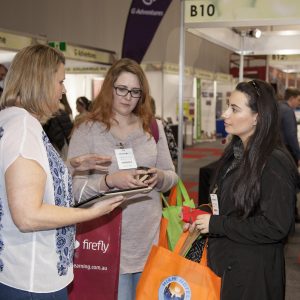 Legal Liability-understanding your duty of care, Julie Quinn, Australian Education Union
Shifting the Literacy Paradigm – Australian Educators as Agents for Change, Denyse Ritchie, The THRASS Institute
What works: How to engage all kids but especially kids from disadvantaged backgrounds, Dr. David Zyngier, Monash University
Engaging lesson starters for the Mathematics classroom, Ann Kilpatrick and Helen Haralambous, The Mathematical Association of Victoria
The Best Step to Writing Success, Jen McVeity, Seven Steps to Writing Success
The Positive & Productive Classroom – Dealing with Common Classroom Challenging Behaviour, Jo Lange, Behaviour Specialist
Igniting gifted learners to reach their potential, Penny Willoughby
Learning With Emotions in Mind – filling up a child's Learning Tank with Confidence, Persistence and Resilience, Helen Davidson, Best Program 4 Kids
Fidget to Focus – When and why on earth would you give a child a 'fidget toy' in the classroom? Practical hints for effective use, Penny Melsom & Caryn Mincherton, Skillbuilders
Inspiring mathematical thinking with games and picture story books, Jennifer Bowden and Ellen Corovic, The Mathematical Association of Victoria
Presenting a unique opportunity for education and teaching professionals to strengthen their skills and stay ahead of the curve, the National Education Summit also presents a comprehensive seminar program which encourages new ways of thinking and problem solving.
A cross-section of Australia's most prominent industry leaders will speak across some of the most pertinent and timely topics in the education and learning sector.
Autism in every classroom (September 1)
Jamie Coombs and Cressida Crossley, founders of Necessary Educational Strategies for Teachers and Students (NESTS), Richard Eisenmajer (psychologist, The ASD Clinic), Sarah Wood (psychologist, Autism Behavioural Intervention Association), Kate Koullas (Partner & Founder, Yellow LadyBugs and Miles Glaspole (student and comedian)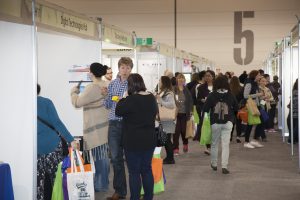 Learning and Teaching Symposium (September 2)
Dr Lyn Sharratt (Professor, Ontario Institute for Studies in Education at University of Toronto), Nicholas Hall, Jasmine Ryan and Lucy Keath (primary principals, Catholic Education Diocese of Sandhurst), Danielle Purdy (Senior Education Officer, Cairns Diocese – Catholic Education Services) and Dr Jared Cooney Horvath (Science Of Learning research scientist and lecturer at The University of Melbourne)
Teaching Adolescent Girls Conference (September 2)
Dr Michael Carr Gregg (leading Australian child psychologist and Managing Director, The Young and Well Cooperative Research Centre), Dr Jared Cooney Horvath (Science Of Learning research scientist and lecturer at The University of Melbourne), Kathryn Taylor (Director, Turning Point Consulting), Sally Rigley (psychologist, The ASD Clinic) and Elle Steele (Director, Create Believe Achieve)
Master Class for Principals (September 1)
Additionally, G9 Education will again present a Master Class for Principals and School Leaders (September 1) and the K-12 Digital Classroom Practice Conference (September 1 & 2) will explore best digital classroom practice to achieve superior teaching and learning outcomes.
Professional Development hours are available on all events attended at the National Education Summit and The Education Show.
Register to visit the FREE EXPO at www.theeducationshow.com.au or find out more about the Summit events at www.nationaleducationsummit.com.au